Partners
Nuxgame is able to provide quality software and highly technological solutions for our clients. Thanks to reliable partnerships with leaders in the modern technology world this goal has been achieved.
Nuxgame Partners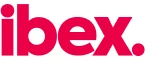 Payment methods











Load more
At NuxGame, we understand how important it is for our clients to have access to innovative payment options that help their users conduct seamless financial transactions. This is why we have a suite of several verified payment methods that can be integrated by our clients into their platforms.
Every month, we update this list to include new payment options that will enable our clients to better serve their audience, even as they break into more international markets and spaces.
Furthermore, as much as we value varieties of payment options, we also make sure that each payment option that we introduce has a track record of fast processing times, no hidden fees, and reliable service delivery. There is absolutely no reason why our clients' users would have to wait endlessly to make a payment or receive their withdrawals.
Lastly, the security of our clients and their users is paramount in all of these. This is why we have in our suites, payment channels that are approved by international bodies for security compliance for professional integrity.