Partners
Nuxgame is able to provide quality software and highly technological solutions for our clients. Thanks to reliable partnerships with leaders in the modern technology world this goal has been achieved.
Nuxgame Partners

One of the world's most prominent affiliate marketing platforms, Netrefer empowers iGaming businesses with the tools to advertise their products and attract clients.

This product allows casino and sportsbook operators to create and manage affiliate programs and also track the performance of their agents through several time-based statistics and metrics.

Top-rated customer relationship management service that employs artificial intelligence to transform customer data into usable marketing insights for companies to better their customer-focused campaigns and interactions.

A platform that helps brands to increase customer engagement through the gamification of their online processes, loyalty programs management, and product marketing.

Software has a range of product suites that help system administrators to manage endpoints and end-user profiles. One of the products also enables administrators to determine who has access to a system.

An iGaming CRM tool that provides an omnichannel communication cloud to sustain seamless customer messaging. The tool also gives analytics and recommendations following an AI-based live test on the conversion rate of a casino's website or the product page.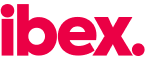 A multiple-plan customer experience outsourcer that helps businesses that are newly starting, scaling, or even established to run a rich customer engagement through insight solutions that address the unique challenges of each brand.

A platform that helps brands onboard new signees effortlessly, and prevents fraudsters from gaining admission to the brand's services.
Payment methods










Load more
At NuxGame, we understand how important it is for our clients to have access to innovative payment options that help their users conduct seamless financial transactions. This is why we have a suite of several verified payment methods that can be integrated by our clients into their platforms.
Every month, we update this list to include new payment options that will enable our clients to better serve their audience, even as they break into more international markets and spaces.
Furthermore, as much as we value varieties of payment options, we also make sure that each payment option that we introduce has a track record of fast processing times, no hidden fees, and reliable service delivery. There is absolutely no reason why our clients' users would have to wait endlessly to make a payment or receive their withdrawals.
Lastly, the security of our clients and their users is paramount in all of these. This is why we have in our suites, payment channels that are approved by international bodies for security compliance for professional integrity.
Contact us