Apollo Games

Apollo Games is a renowned provider of high-quality casino games, known for their innovative and engaging content. With a commitment to excellence, Apollo Games offers a diverse portfolio of slots and video lottery terminals (VLTs)
that deliver immersive gameplay experiences. By partnering with NuxGame, operators can seamlessly integrate Apollo Games' offerings into their online casinos, providing players with exciting and entertaining gaming options.
About Apollo Games
Innovative Content
Engaging Gameplay
Cross-Platform Compatibility
Integration Ease
Apollo Games Software Solutions
Apollo Games integrates effortlessly with NuxGame's platform, allowing operators to enhance their online casinos with Apollo Games' diverse range of slots and VLTs.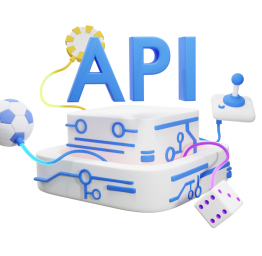 Website API
Integrieren Sie Sport- und Casino-Inhalte in Ihre Website mit unserer skalierbaren und praktischen Lösung
Mehr erfahren
Schlüsselfertige Lösung
Erhalten Sie eine vollwertige Plattform innerhalb von 48 Stunden - nutzen Sie die schlüsselfertige Lösung, um Ihr Geschäft zu erweitern
Mehr erfahren
Apollo Games API Integration
Apollo Games is a reputable provider of premium casino games, specializing in the development of captivating slots and video lottery terminals. With a focus on innovation and player satisfaction, Apollo Games has earned a strong presence in the industry, providing operators with exceptional gaming content and solutions. Their portfolio showcases a wide variety of games that combine enticing themes, cutting-edge technology, and engaging gameplay features, delivering unforgettable experiences for players.
Slots
Apollo Games' slot games are the epitome of entertainment, featuring immersive storylines, vibrant visuals, and exciting bonus features. With themes ranging from mythology and adventure to fruit machines and classic slots, their diverse collection caters to different player preferences. Each slot is carefully crafted with attention to detail, ensuring seamless gameplay and rewarding experiences. From free spins and multipliers to interactive bonus rounds, Apollo Games' slots offer ample opportunities for big wins and hours of entertainment.
Immersive Themes: Explore a diverse range of themes, from ancient civilizations and fantasy worlds to contemporary and classic designs.
Engaging Features: Enjoy thrilling features such as wild symbols, scatter symbols, free spins, and bonus rounds for enhanced gameplay and increased winning potential.
Cross-Platform Compatibility: Apollo Games' slots are compatible with desktop and mobile devices, allowing players to enjoy their favorite games anytime, anywhere.
Video Lottery Terminals (VLTs)
Apollo Games' VLTs are designed to replicate the excitement of land-based casinos, bringing the thrill of gambling to players' fingertips. These terminals feature a wide selection of games, including popular casino classics and innovative variations. Offering stunning graphics, user-friendly interfaces, and customizable settings, Apollo Games' VLTs provide a realistic gaming experience with the convenience of online play.
Extensive Game Library: Access a broad selection of casino games, including table games, poker, roulette, and more, all designed for optimal player engagement.
Customizable Options: Operators can tailor the VLTs to their specific requirements, adjusting parameters such as bet limits, payout percentages, and game configurations.
Seamless Integration: Apollo Games' VLTs can be seamlessly integrated into online casino platforms, providing a comprehensive gaming solution for operators.