CT Gaming

Partner with CT Gaming to access a wide range of captivating and innovative iGaming solutions. With a diverse portfolio of games and a commitment to excellence, CT Gaming delivers thrilling entertainment experiences
to players worldwide. By integrating seamlessly with NuxGame, you can enhance your iGaming platform with CT Gaming's high-quality titles, ensuring an immersive and rewarding gaming experience for your players.
About CT Gaming
Extensive Game Selection
High-Quality Graphics and Sound Effects
Engaging and Innovative Gameplay Features
Multilingual and Multi-Currency Support
Seamless Integration with NuxGame
CT Gaming Software Solutions
Integrate CT Gaming's extensive range of games effortlessly into your iGaming platform using NuxGame's integration solutions.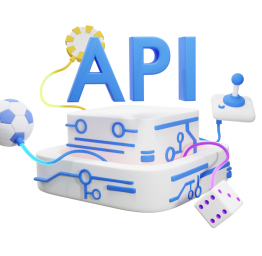 Website API
Integrieren Sie Sport- und Casino-Inhalte in Ihre Website mit unserer skalierbaren und praktischen Lösung
Mehr erfahren
Schlüsselfertige Lösung
Erhalten Sie eine vollwertige Plattform innerhalb von 48 Stunden - nutzen Sie die schlüsselfertige Lösung, um Ihr Geschäft zu erweitern
Mehr erfahren
CT Gaming API Integration
CT Gaming is a leading provider in the iGaming industry, known for its cutting-edge technology and commitment to delivering top-quality gaming experiences. With a team of talented professionals, CT Gaming develops innovative and engaging games that captivate players of all preferences. From visually stunning slots to classic table games, their portfolio offers something for every player.
Video Slots
CT Gaming offers a vast collection of video slots with diverse themes and engaging gameplay mechanics. From ancient civilizations to fantasy worlds, each game immerses players in captivating narratives and offers thrilling features such as free spins, bonus rounds, and unique wild symbols.
Jackpot Games
For players seeking the chance to win big, CT Gaming provides a range of progressive jackpot games. These games offer ever-increasing prize pools, creating excitement and anticipation as players aim for life-changing wins.
Table Games
CT Gaming offers a variety of classic table games, including blackjack, roulette, baccarat, and poker variants. These games feature realistic graphics, smooth animations, and intuitive interfaces, providing an authentic casino experience for players.
Virtual Sports
CT Gaming's virtual sports offerings provide players with a realistic sports betting experience. From virtual football and horse racing to tennis and basketball, these virtual events offer non-stop action and the opportunity to wager on their favorite sports.
Customization Options
CT Gaming understands the importance of tailored experiences. They provide operators with customization options, allowing them to personalize game features such as bet limits, bonus structures, and promotional tools, ensuring a unique and engaging experience for their players.
Mobile Compatibility
CT Gaming's games are designed to be compatible with various devices, including desktop and mobile platforms. This enables players to enjoy their favorite games seamlessly on their preferred devices, providing flexibility and convenience.