Eurasian Gaming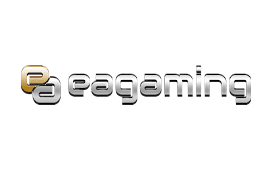 Partner with Eurasian Gaming and unlock a world of thrilling iGaming experiences. With their diverse portfolio of games and innovative solutions, Eurasian Gaming delivers top-quality entertainment to players
worldwide. By seamlessly integrating with NuxGame, you can enhance your iGaming platform with Eurasian Gaming's captivating titles, ensuring an immersive and rewarding gaming experience for your players.
About Eurasian Gaming
Extensive Game Portfolio
Engaging and Innovative Gameplay Features
High-Quality Graphics and Sound Effects
Seamless Integration with NuxGame
Multi-Currency and Multi-Language Support
Eurasian Gaming Software Solutions
Integrate Eurasian Gaming's impressive lineup of games seamlessly into your iGaming platform using NuxGame's integration solutions.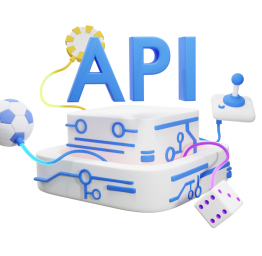 Website API
Integrieren Sie Sport- und Casino-Inhalte in Ihre Website mit unserer skalierbaren und praktischen Lösung
Mehr erfahren
Schlüsselfertige Lösung
Erhalten Sie eine vollwertige Plattform innerhalb von 48 Stunden - nutzen Sie die schlüsselfertige Lösung, um Ihr Geschäft zu erweitern
Mehr erfahren
Eurasian Gaming API Integrations
Eurasian Gaming is a renowned provider in the iGaming industry, committed to delivering exceptional gaming experiences to players around the globe. With a team of talented professionals, they consistently create captivating games with innovative features, ensuring endless entertainment for players of all preferences.
Video Slots
Eurasian Gaming offers a wide range of video slots, each with its own unique theme, stunning visuals, and engaging gameplay mechanics. From thrilling adventures to mystical worlds, players will be immersed in captivating narratives as they spin the reels.
Table Games
Eurasian Gaming provides a selection of classic table games, including blackjack, roulette, baccarat, and poker variants. These games offer a realistic casino experience, with smooth animations, intuitive interfaces, and customizable features to suit different player preferences.
Asian-Themed Games
With a focus on the Asian market, Eurasian Gaming offers a variety of games inspired by the rich cultural heritage of the region. From traditional Chinese mythology to iconic landmarks, these games celebrate the beauty and allure of Asian culture.
Progressive Jackpots
Eurasian Gaming's progressive jackpot games provide players with the chance to win life-changing prizes. With jackpots that continuously grow with each bet, these games offer excitement and anticipation as players aim for the ultimate prize.
Multi-Platform Compatibility
Eurasian Gaming ensures that their games are optimized for various platforms, including desktop and mobile devices. Players can enjoy seamless gameplay on their preferred devices, allowing for convenient access to their favorite titles anytime, anywhere.
Game Customization
Eurasian Gaming offers customizable game features, allowing operators to tailor the gaming experience to their specific audience. From adjustable betting limits to personalized bonus rounds, operators have the flexibility to create a unique and tailored gameplay experience.