Fugaso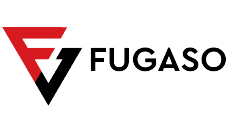 Fugaso is a leading provider of innovative and visually stunning iGaming solutions. With a strong focus on cutting-edge technology and player satisfaction, Fugaso delivers a wide range of high-quality games
that captivate and entertain players. By integrating with NuxGame, operators gain access to Fugaso's impressive portfolio, enhancing their online casino offerings and maximizing player engagement.
About Fugaso
Innovative and Engaging Games
Stunning Graphics and Visuals
Rich Gameplay Features
Cross-Platform Compatibility
Seamless Integration with NuxGame
Fugaso Software Solutions
Fugaso empowers operators to effortlessly incorporate their innovative games, delivering a seamless and immersive gaming experience to players.
Website API
Integrieren Sie Sport- und Casino-Inhalte in Ihre Website mit unserer skalierbaren und praktischen Lösung
Mehr erfahren
Schlüsselfertige Lösung
Erhalten Sie eine vollwertige Plattform innerhalb von 48 Stunden - nutzen Sie die schlüsselfertige Lösung, um Ihr Geschäft zu erweitern
Mehr erfahren
Fugaso API Integration
Fugaso is a reputable provider of iGaming solutions, renowned for its commitment to pushing the boundaries of innovation in the industry. With a team of talented professionals and a passion for delivering exceptional gaming experiences, Fugaso has gained recognition for its cutting-edge technology, stunning visuals, and engaging gameplay features.
Video Slots
Fugaso offers a diverse range of video slots that cater to various player preferences. Their portfolio includes an extensive collection of captivating themes, immersive storylines, and exciting bonus features. From classic-style slots to modern 3D graphics, Fugaso's video slots provide thrilling gameplay and the potential for big wins.
Jackpot Games
For players seeking the thrill of chasing life-changing wins, Fugaso's jackpot games offer the perfect opportunity. With progressive jackpots that grow with each spin, these games provide an added level of excitement and the chance to win substantial prizes. Fugaso's jackpot games combine stunning visuals with rewarding gameplay mechanics to create an unforgettable gaming experience.
Table Games
Fugaso also offers a selection of classic table games, including blackjack, roulette, baccarat, and poker variants. These games provide an authentic casino experience, with realistic graphics and smooth gameplay. Fugaso's table games incorporate innovative features and intuitive interfaces, ensuring that players can enjoy their favorite table games with ease.
Video Poker
Fugaso's video poker games combine elements of traditional poker with modern gaming technology. Players can enjoy popular variations such as Jacks or Better, Deuces Wild, and Joker Poker. With strategic gameplay, generous payouts, and user-friendly interfaces, Fugaso's video poker games offer a captivating experience for poker enthusiasts.