FunTa Gaming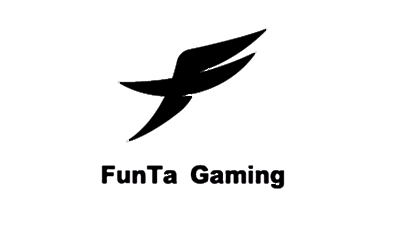 FunTa Gaming is a leading provider of innovative and entertaining iGaming solutions. With a passion for delivering captivating gameplay experiences, FunTa Gaming offers a diverse portfolio of high-quality games
that cater to a wide range of player preferences. By integrating with NuxGame, operators can easily access FunTa Gaming's exciting products and provide their players with thrilling gaming adventures.
About FunTa Gaming
Innovative and Engaging Gameplay
Diverse Selection of Game Themes
High-quality Graphics and Sound Effects
User-friendly Interface and Navigation
Seamless Integration with NuxGame
FunTa Gaming Software Solutions
By integrating with NuxGame, operators can seamlessly incorporate FunTa Gaming's innovative and exciting games into their platforms.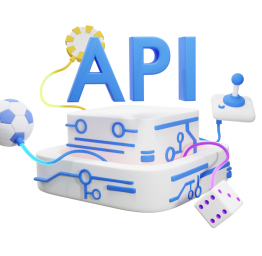 Website API
Integrieren Sie Sport- und Casino-Inhalte in Ihre Website mit unserer skalierbaren und praktischen Lösung
Mehr erfahren
Schlüsselfertige Lösung
Erhalten Sie eine vollwertige Plattform innerhalb von 48 Stunden - nutzen Sie die schlüsselfertige Lösung, um Ihr Geschäft zu erweitern
Mehr erfahren
FunTa Gaming API Integration
FunTa Gaming is a dynamic provider of cutting-edge iGaming solutions, dedicated to creating immersive and thrilling gameplay experiences. With a team of skilled professionals and a focus on innovation, FunTa Gaming continuously pushes the boundaries of entertainment in the online gaming industry. They are committed to delivering top-quality games that captivate players and provide them with memorable gaming moments.
Video Slots
FunTa Gaming offers a wide range of video slots that cater to various player preferences. Their slots feature engaging themes, stunning visuals, and immersive sound effects, creating an exciting atmosphere for players. From classic fruit slots to adventure-themed and fantasy-inspired games, FunTa Gaming's video slots offer diverse gameplay experiences with unique features and bonus rounds.
Table Games
FunTa Gaming also provides a selection of classic table games that bring the authentic casino experience to players. Their table games include popular titles such as blackjack, roulette, baccarat, and poker variants. With smooth gameplay, realistic graphics, and intuitive interfaces, FunTa Gaming's table games ensure that players can enjoy their favorite casino classics with ease.
Instant Win Games
FunTa Gaming offers a range of instant win games that provide quick and thrilling gameplay experiences. From scratch cards to virtual sports games and arcade-style challenges, these games offer instant entertainment and the chance to win exciting prizes. With their engaging gameplay mechanics and eye-catching visuals, FunTa Gaming's instant win games deliver moments of excitement and anticipation.
Progressive Jackpots
For players seeking the thrill of chasing life-changing wins, FunTa Gaming offers progressive jackpot games. These games feature ever-increasing jackpots that can reach staggering amounts. With their captivating themes and exciting bonus features, FunTa Gaming's progressive jackpot games provide players with the opportunity to hit massive payouts and experience the ultimate adrenaline rush.