Greentube Gaming

Greentube GmBH is an old-timer in the online gaming industry. They started in 1998. Greentube also launched its first game, a 3D sports game, Ski Challenge in the same year. The company was formerly known as Dürrschmid&Reisinger OEG. Fast forward to 2000, the company changed its name to Greentube Internet Entertainment Solutions (Greentube IES AG). Ten years later, the company was acquired by the Novomatic Group, a conglomerate gaming company. Since becoming
a division of Novomatic, Greentube has expanded to more markets and improved tremendously in its game outputs. This is expected anyways as Novomatic is known for its next-gen and high-tech products. It's no news that any casino that rides on the prestige of these companies through a Greentube integration would be tapping into a wealth of industry experience and popularity. They have some of the most innovative and remarkable products in the industry.
About Greentube
Multiple licenses across different jurisdictions
20+ years of industry relevance and popularity
300+ games products including table games and video slots
A portfolio of games with diverse themes
Games are supported both on mobile and PC
Unique game mechanics like the Diamond Link and Win Ways
Greentube Software Solutions
Becoming a Greentube casino starts with integrating the Greetube casino software into your platform. These are the products we use for such tasks.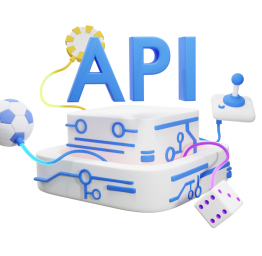 Website API
Integrieren Sie Sport- und Casino-Inhalte in Ihre Website mit unserer skalierbaren und praktischen Lösung
Mehr erfahren
Schlüsselfertige Lösung
Erhalten Sie eine vollwertige Plattform innerhalb von 48 Stunden - nutzen Sie die schlüsselfertige Lösung, um Ihr Geschäft zu erweitern
Mehr erfahren
Greentube API Integration
As mentioned earlier, a Greentube Integration is a prudent business decision as such a casino would be riding on the successes and notoriety of Greentube, and by extension Novomatic. The good news is that it's quite simple and direct to become a part of the company without being a subsidiary. It's called the Greentube API Integration. With Greentube API integration, your casino becomes a hub for all Greentube's popular games. Here are a few things you should know about Greentube products
They are HTML5-based
They can be played across all major platforms
The games portfolio keeps increasing every year as Greentube experiments with new themes, ideas, and stories
Our online casino engine solution at NuxGame is your best shot for hassle-free Greentube API integration.
Greentube Games
Greentube games have been a source of premium casino entertainment to a lot of punters all over the world. The portfolio includes all kinds of video slot games, table games, video poker, video bingo, etc. Greentube Games also have their trademarked game mechanics like the Win Ways, and Diamond Links. The Win Ways gives players the room to win in several winning arrangements on the reels. The Diamond Link mechanic represents the in-game jackpot feature which makes the games all the more exciting. Here are the categories of games by Greentube
Slots
The slot category on Greentube is further branched into:
2022 All-Star Games
The All-star games collection is a selection of some of the most popular games released by Greentube. Greentube curates these games so that players can have an easy time picking hot and trendy games from the provider. The All-star collection consists of games with amazing designs, interesting mechanics, and the freshest game features. Examples of games that have made it to this collection include Golden Book of Ra, A Fistful of Winds, Lord of the Ocean, etc.
Diamond Link Series
This series comprises a pack of games with the innovative Diamond Link™ feature. This feature gives players the chance to win any of the four in-game jackpots and cash out big. This feature is present in all Diamond Link™ slots, with extra bonuses and rewards to top it. Bonuses like Wild Spin, Sticky Spin, and Colossal Spins. Examples of games here are Mighty Buffalo, Mighty Santa, and Mighty Elephant.
Win Ways
Win Ways simply means multiple ways to win on the reel. This innovative feature has helped several punters win handsome rewards from the games. Examples of Win Ways games are Apollo, God of the Sun, and Golden Book of Ra.
Table Games
Are you ready for some great round-the-table fun? Except for the fact that you won't be sitting behind a table, the fun is on screen. Greetube presents some good titles in this section including Baccarat, Roulette, Blackjack, etc. In addition, Greentube also offers live dealer games. Now that's a good combo! So, when you feel like using your guessing charm, you can jump on the roulette for the chance to predict a win for yourself. And if you decide to jostle with a dealer, you know what to play.
Video poker
The poker game is highly revered in the table game circle. Perhaps because of the pomp that poker bestows on skilled players or because it can be mentally engaging. Video poker is even more fascinating because of the added sounds and visuals. If you want to sink yourself into the world of a high-stakes poker tournament from the comfort of your phone or PC, Greentube video poker games are your best bet. They've got Jacks or Better, Deuces Wild, and American Poker II.
Video Bingo games
Gone are those days when Bingo games are thought to be Old people's games. Nowadays, online gamers cherish a good collection of Bingo games. The underlying mechanics remain unchanged. You get a Bingo card, place a bet and wait for the RNG to deal out numbers. If you are lucky enough, your card will spell out Bingo; if otherwise, you play more rounds. Here are some Bingo titles from Greentube; Bruno Bingo, Autodromo Bingo, 123 Bingo, Scratch & Go Bingo, Lucky Lady Bingo, Bingo 10, etc.
Ready to Start?
We are confident that a Greentube Integration would be a great addition to your casino content. Use the text link with the arrow below. Let's talk about it.