Platipus Gaming

Platipus Limited is an iGaming provider based in the UK. The company was founded back in 2014 and since then managed to create a wide collection of slot games for online casinos. Also, Platipus offers some classic table games like roulette, baccarat, and blackjack. Slot games by Platipus are
characterized by fast and dynamic gameplay, an abundance of bonus features, and some hefty progressive jackpots. On the NuxGame website, you will find the entire Platipus portfolio, including such hit games as Wild Spin, Bison Trail, Crocoman, European Roulette, Rhino Mania, and many others.
About Platipus Gaming
Games certified by iTech Labs
Eye-catching design and captivating storylines
Responsive, mobile-friendly gaming content
Cost-effective solution for your brand
Platipus Software Solutions
Platipus Gaming casino can be integrated in a few days by the use of Nuxgame B2B products.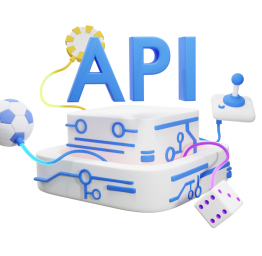 Website API
Integrieren Sie Sport- und Casino-Inhalte in Ihre Website mit unserer skalierbaren und praktischen Lösung
Mehr erfahren
Schlüsselfertige Lösung
Erhalten Sie eine vollwertige Plattform innerhalb von 48 Stunden - nutzen Sie die schlüsselfertige Lösung, um Ihr Geschäft zu erweitern
Mehr erfahren
Platipus Gaming API Integration
Nuxgame offers online casino gaming software including Platipus games as well. It is a good choice for casino operators who want to move away from the usual standards and surprise players with innovative features. Platipus Gaming has successfully passed the international certification and meets the technical standards of gaming commissions of the UK, Malta, Gibraltar, Denmark and Italy.
In case you are thinking about adding Platipus Gaming products to your casino, you should know that the easiest way to realize this is to use API solutions by Nuxgame.
Platipus Games
Colorful animation, fascinating theme stories, and unique features characterize Platipus slots. They are compatible with various devices: desktop computers, smartphones, and tablets.
The online casino game manufacturer Platipus constantly tries to introduce new solutions to its products. For example, it invents unique mechanisms for video slots, non-standard reel schemes and previously unknown conditions for the spin of standard symbols in bonus rounds, and much more.
Platipus Gaming is a good choice for online casino operators who want to break the usual standards and hit gamers with innovative software.
Table Games
World-renowned traditional board games have held the test of time and give online players even more potential for relaxation and winnings than ever before.
Baccarat Pro
Your players will meet an excellent opening video, in which they will walk through the casino halls to their playing table. Special mention should be made about the wonderful sound effects that will accompany them during the game and making it very atmospheric.
European Roulette
European roulette has gained worldwide popularity and has become an integral part of every respectable establishment. When the game is loaded, the player is given a classic betting table with internal and external bets, while the wheel moves slowly in the front. Unlike real life, it is not necessary to hurry here, as the game does not start until the player is ready and bets are made.
Baccarat VIP
Everything is ready for players to bet in Platipus Gaming Baccarat VIP. It's a delightful version of baccarat that leaves no lover of casino games indifferent. Players can visit a real gaming room without leaving their homes. Platipus provides authentic gameplay and adrenaline flow. Allow your clients to come up with their tactics and try to win a big prize.
Baccarat Mini
The Baccarat Mini is well optimized: the game instantly loads and does not slow down at all. Your clients will not need to download or install any software, just using a browser. Apart from that, you can play anywhere and at any time due to its full compatibility with mobile phones. Does your casino need a fascinating table game with low volatility? Be sure to order Baccarat Mini integration. It will be good for both beginners and gamblers with experience.
Blackjack VIP
Platipus Gaming Blackjack VIP is considered a very interesting game, capable of moving players directly into the real offline casino hall. The game is played at a table prepared for one person. It is completely automated: there is no dealer, but players will hear sound effects that create an authentic atmosphere. Unlike the classics, Blackjack VIP also allows players to insure their bets, and the dealer is obliged not to sink above 17, making the game interesting enough for every experienced blackjack player.
Blackjack
Your clients can feel themselves in the room of a real casino without leaving the house. The table here holds one player – the game is a single-player. Players would have to score more points than a dealer did, but not more than 21.
American Roulette
This game, like every Platipus Gaming product, has a nice visual component and atmospheric sound content. As for the rules, apart from the fact that it is a faster version of the European roulette, distinguished by the addition of a field of double «zero» on the table, has remained almost unchanged.
Slot Games
The essence of the game in online slots is simple: this automaton generates random symbols on the screen with several reels and lines. While spinning the symbols on the screen can form one line, or fall into some other winning combination.
Cleo's Gold
Platipus Gaming Cleo's Gold is an interesting slot with wonderful graphics. Players will move to Ancient Egypt, and in the background will see the majestic pyramids. Below the reel, there is a user-friendly panel and excellent soundtrack will keep your customers in the right mood for making stakes.
Lord of the Sun
Players can play the slot Lord of the Sun to see how the classical symbols of Egypt stack in their favor. It is a beautiful game with detailed images and a soundtrack, perfectly performed in style. Games dedicated to Ancient Egypt are naturally very popular, and the Lord of the Sun slot machine is a welcome addition to the genre.
7 & Hot Fruits
If the provider develops a slot on a classical theme, this does not mean that the game has an old and somewhat boring look, but rather that it has some rather well known characters – in this case, different fruits. The character combinations from 5 winning lines, and the player has the opportunity to win 750 times more than his or her bet. Your clients still have a good chance of hitting the jackpot with some character combinations.
Wealth of Wisdom
The game has an oriental theme with Buddha in the main role; he was a renowned philosopher and spiritual teacher. The developer also included some interesting animations, for example, the light that shines and fades. In this slot, it is quite natural to wait for a classical meditative melody playing in the background, and it is nothing other than it your players will hear.
Hawaiian Night
For your clients awaits a tropical holiday with impressive graphics, a beautiful Hawaiian beach at dusk, purple and orange skies, ocean waters, and large palms swirling in the wind. And what's going to make them relaxed by a Hawaiian atmosphere is a themed soundtrack that they will not want to turn off.