Quickspin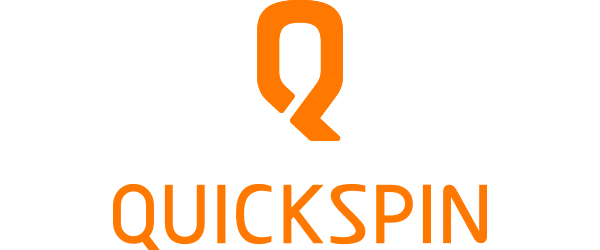 Quickspin is a renowned Swedish game provider studio known for its exceptional quality and innovative slot games. With a strong focus on creating visually stunning and immersive gaming experiences, Quickspin delivers a diverse portfolio of games
that captivate players worldwide. By integrating with NuxGame, operators can seamlessly incorporate Quickspin's games into their platforms, providing players with top-notch entertainment and an extensive selection of captivating slot titles.
About Quickspin
High-quality and visually stunning slot games
Innovative gameplay mechanics and engaging features
Broad range of themes to cater to diverse player preferences
Seamless integration with NuxGame for easy implementation
Proven track record of player satisfaction and industry recognition
Quickspin Software Solutions
Integrate Quickspin's high-quality and innovative slot games with NuxGame.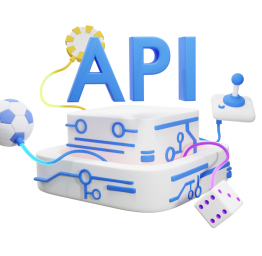 Website API
Integrieren Sie Sport- und Casino-Inhalte in Ihre Website mit unserer skalierbaren und praktischen Lösung
Mehr erfahren
Schlüsselfertige Lösung
Erhalten Sie eine vollwertige Plattform innerhalb von 48 Stunden - nutzen Sie die schlüsselfertige Lösung, um Ihr Geschäft zu erweitern
Mehr erfahren
Quickspin API Integration
Quickspin is a leading game provider studio based in Sweden, renowned for its commitment to delivering exceptional slot games with a focus on quality, innovation, and engaging gameplay. With a team of talented designers, developers, and artists, Quickspin has established itself as a respected name in the iGaming industry, consistently pushing the boundaries of game development to create memorable experiences for players.
High-Quality and Visually Stunning Slot Games
Quickspin is widely recognized for its visually striking slot games. Each title features meticulously designed graphics, captivating animations, and immersive soundscapes, creating an immersive environment that enhances the player experience. The attention to detail and craftsmanship in their games make Quickspin stand out as a provider of top-notch entertainment.
Innovative Gameplay Mechanics and Engaging Features
Quickspin games are known for their innovative gameplay mechanics and unique features. From creative bonus rounds to inventive reel structures and exciting symbol transformations, Quickspin consistently introduces fresh and engaging elements to their games. These innovations keep players entertained and immersed in the gameplay, resulting in captivating and rewarding experiences.
Broad Range of Themes and Storytelling
Quickspin offers a wide array of themes in their games, catering to diverse player preferences. Whether it's exploring mythical realms, embarking on thrilling adventures, or delving into fairy tales, Quickspin's portfolio covers a broad spectrum of captivating themes. Each game tells a unique story, adding depth and narrative to the gameplay and further enhancing the overall player engagement.
Seamless Integration with NuxGame
Quickspin provides seamless integration with NuxGame, allowing operators to easily integrate their games into their platforms. The integration process is smooth and efficient, enabling operators to quickly and seamlessly offer Quickspin's high-quality slot games to their players. This partnership with NuxGame ensures a seamless and hassle-free experience for operators looking to enhance their game libraries.