Red Rake Gaming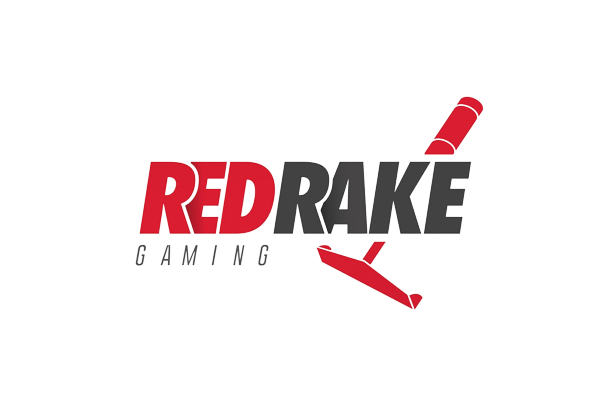 When 40+ great minds work together to create game products, what you get is a phenomenal company like Red Rake Gaming. In the actual sense, Red Rake Gaming was founded in 2011 after over 40 like-minded people came together to build a company that would be known for quality, uniqueness, and security. The team at Red rake gaming was initially creating
social casino games until 2016 when they switched things to creating real money games. This singular decision has led the company to create over 70 slot games, 6 blackjack titles, 4 roulette titles, 20 video poker titles, 6 video bingo games, and other games. All of these exciting titles can come to your casino via our Red Rake gaming integration.
About Red Rake Gaming
Licensed by the MGA, UKGC, ONJN, and the Hellenic Gambling Commission
Numerous games available for your players
Games come with a replay feature for both players and operators
Games can be played across multiple platforms
Games can be played in 100+ currencies and 22 languages
More than 100 game titles
Red Rake Gaming Software Solutions
Red Rake Gaming casino software is the single product you need to get all of Red Rake's titles. See our Red Rake casino software products - the best in the industry.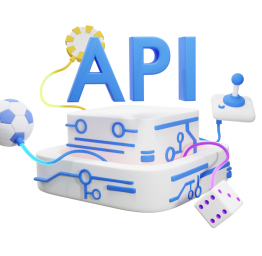 Website API
Integrieren Sie Sport- und Casino-Inhalte in Ihre Website mit unserer skalierbaren und praktischen Lösung
Mehr erfahren
Schlüsselfertige Lösung
Erhalten Sie eine vollwertige Plattform innerhalb von 48 Stunden - nutzen Sie die schlüsselfertige Lösung, um Ihr Geschäft zu erweitern
Mehr erfahren
Red Rake Gaming API integration
The team at Red Rake Gaming is a group of highly creative professionals. They are also passionate and experienced in the art of game development. If you want to bring their creative products into your casino lobby, then you need to subscribe to our quick Red Rake API integration offer.
Our clients get online casino solutions that are ready to serve a large audience of gamers who are searching for quality real-money casino games. Red Rake's games are developed with HTML5, and they also have an intelligent feature known as the 'Replay' feature and other in-game goodies.
Red Rake Games
With over 150 games, including slots, and a few table games, Red Rake Gaming is giving players what they always crave - varieties. Beyond the freedom to be able to choose from varieties, gamers also love to win. They want to go into a casino game session with little and exit with much. Well, the good news is that your users have the chance to win big on Red Rake casino games. All the bonuses you can think of are present - free spins, bonus games, wilds, scatters, multiple winning ways, etc.
For operators, the Red Rake Gaming Total Replay feature empowers you to use big wins as promotional materials for your casino business. You only have to playback the session and capture what you need from it.
Slots
Is there any casino player who doesn't love a great collection of video slots? If there are any, they are probably very few. Red Rake Gaming has enough slots that your users will enjoy playing. Even better, Red Rake Gaming slots have been approved as being fair by the different licensing bodies that endorse this software provider. Red Rake Gaming video slots have low to high volatilities, loads of bonus features, demo play mode, multiple languages, and currency support amongst other benefits. Here are a few slots titles developed by Red Rake Gaming:
Million Zeus

Hot & Win

The Asp of Cleopatra

Respins & Diamonds

Viva Las Vegas

Bonnie & Clyde

Mata Hari; The Spy

Fruit 'n Jars

Diamond Cascade

Alchemy Ways
Video Bingo
Video Bingo is the digital version of the typical Bingo game. The rules and manner of gameplay don't change, the medium is just different. Video Bingo is an interesting game, and your users have a chance to win handsome money rewards on this game. Like the regular Bingo game, each player will have a scorecard where they input whoever number the Bingo caller announces. In the video Bingo, each player gets a scorecard, and the game RNG displays random numbers. If the player gets a match of 5 numbers that align vertically, horizontally, or diagonally, a bingo win has been made.
Here are a few video bingo titles from Red Rake:
Muertitos

Planet 67

The Gold of Poseidon

Mega Money

Disco Nights
Video Poker
Red Rake has 20 variations of video poker games in its catalog. Video poker is typically called a poker slot because it uses a machine similar to the slot machine. The online video poker game is no different from what you find in and based casinos. The rules of the game are the same, although there are several variants of the poker game. To play video poker, players are dealt five cards. They can either choose to field a hand with the cards or return them and get a replacement. A win in a poker game is determined by the 'hand' of cards the players holding. Each poker winning hand has a technical term that describes it. For example, royal flush, straight, four-of-a-kind, flush, etc.
Blackjack
Blackjack is a card game where all players go head-on against the dealer. The logic of the game is simple - Draw cards with values up to 21, don't go beyond, or you 'bust'. In this case, it's a virtual dealer, a game RNG. It's fun and rewarding all the same.
Roulette
The 'rolling wheel of a chance' you may want to call it. Roulette is a game of sheer luck however, with frequent playing, your luck becomes predictable, and odds swing in your favor. Before the wheel spins, players bet on any number as displayed in the large square box. If you guess correctly, you win the round, after which a new session begins. Here are the payouts margins. 35 to 1 for a bet on a single number; 17 to 1 for a double number bet; a three number bet pays 11 to 1; A corner four number bet pays 8 to 1; six-numberer bet pays you 5 to 1; a column bet pays you 2 to 1; Lastly, a bet on the even outside bets pays you 1 to 1.
Other games
There are three games in this category. They are a roulette-kind-of-game but with some differences. First, you have to pick four numbers and four colors before you play the game. After this, you can then place your bet. The game's main attraction is the big discs that spin when you press the spin button. After it spins, it comes to a halt after some seconds. Around the discs are four balls which also rotate as the disc spins. When the disc stops spinning, the balls will fall into the wheel's partitions - a combo of number and color. Wherever point the balls stop is the result for the round. You win or not when one or more of your initial picks are the same as the result.