RubyPlay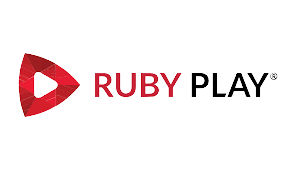 RubyPlay is a leading game provider known for its innovative and captivating casino games. With a focus on high-quality graphics, engaging gameplay, and exciting features, RubyPlay creates a wide range of
slot games that cater to diverse player preferences. By integrating RubyPlay's games through API integration with NuxGame, operators can offer their players a thrilling and immersive gaming experience.
About RubyPlay
Innovative Game Design
Engaging Gameplay
Variety of Themes
Feature-Rich Games
Mobile Optimization
RubyPlay Software Solution
Integrate RubyPlay's captivating and innovative slot games seamlessly through API integration with NuxGame, offering your players an exceptional gaming experience.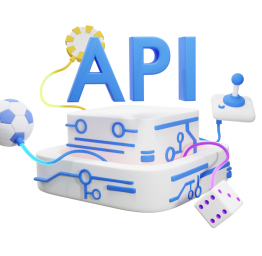 Website API
Integrieren Sie Sport- und Casino-Inhalte in Ihre Website mit unserer skalierbaren und praktischen Lösung
Mehr erfahren
Schlüsselfertige Lösung
Erhalten Sie eine vollwertige Plattform innerhalb von 48 Stunden - nutzen Sie die schlüsselfertige Lösung, um Ihr Geschäft zu erweitern
Mehr erfahren
RubyPlay API Integration
Welcome to RubyPlay, a leading game provider specializing in creating captivating and innovative casino games. Our portfolio includes a wide range of slot games designed to provide players with an immersive and thrilling gaming experience. With API integration through NuxGame, operators can seamlessly integrate RubyPlay's games into their online casinos and offer their players an extensive selection of visually stunning and feature-rich slots.
Innovative Game Design
At RubyPlay, we believe in pushing the boundaries of game design. Our team of talented developers and designers works tirelessly to create visually stunning games that captivate players from the first spin. From intricate graphics and animations to unique themes and storylines, our games are a true feast for the eyes.
Engaging Gameplay Mechanics
We understand the importance of keeping players engaged and entertained. That's why our games are designed with engaging gameplay mechanics that go beyond traditional slot experiences. From interactive bonus rounds to unique reel structures and innovative features, each spin offers an exciting and immersive gameplay experience.
Diverse Range of Themes
We know that players have different preferences when it comes to game themes. That's why our portfolio covers a wide spectrum of themes, from ancient civilizations and mythical creatures to futuristic worlds and classic favorites. With RubyPlay, you can offer your players a diverse selection of games that cater to their individual tastes.
Feature-Rich Games
Our commitment to delivering excitement and thrills extends to the features incorporated into our games. From free spins and multipliers to expanding wilds and interactive bonus games, our slots are packed with enticing features that heighten the player experience and increase the chances of big wins.
Mobile Optimization
In today's mobile-first world, players expect to enjoy their favorite games on the go. That's why all our games are optimized for mobile play, ensuring seamless performance and full functionality on smartphones and tablets. With RubyPlay, you can provide your players with a high-quality gaming experience, no matter where they are.