EGT Gaming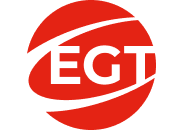 EGT is one gaming company that wears a couple of hats. The company is formally known as Euro Games Technology, and it's a reputable games developer both for online casinos and land-based gaming venues. This company was founded in 2002 and is based in Sofia, Bulgaria. EGT has proven in the last twenty years that they are innovative and more so very good at it. The company specializes in creating not only games but also building machines, solutions, accessories, and a host of other products. EGT services casinos in over 90 jurisdictions and has 26 offices in several parts of the world. EGT is a legitimate
member of so many organizations like the Bulgarian Gaming Association, Bulgarian Chamber of Commerce and Industry, Confederation of Employers, and Industrialists, to mention a few. In 2022, EGT Interactive, an offshoot of EGT that was formerly the branch of EGT handling online casino games, rebranded as Amusnet Interactive. Amusnet Interactive is the new face of EGT in matters that concern online casino games products. Amusnet is licensed by MGA and a few other notable commissions. Its lineup of games products includes Roulette, card games, Keno, video slots (more than 60 games), etc.
About Euro Games Technology
20 years of experience and active involvement in the gaming industry
Over 230 games bearing the EGT signature
Operates in 90 jurisdictions
Specializes in video slots, line casinos, card games, and specialty games
Offers quality technical support to its users
EGT games software solutions
With NuxGame, you are in competent hands. We will handle your EGT integration with these solutions.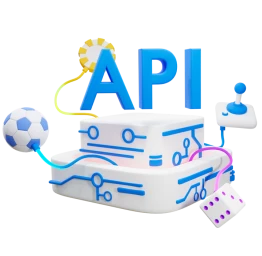 Website API
Integrate sports and casino content into your website using our scalable and practical solution
Learn more
Turnkey
Get a fully-fledged platform within 48 hours - embrace the turnkey solution to start growing your business
Learn more
EGT gaming API Integration
The big question is how do you bring all the industry-acclaimed products of EGT into your casino business? Well, that's easy for us to answer. It's an EGT API integration. We have done the same thing for tons of online casinos that are now experiencing a great turnaround in their revenues, thanks to quality games from EGT and our expertise in delivering quality within a short time. So, how would you like to be an EGT casino after reading this? A few more texts to go, and you will see how.
EGT Games
EGT creates games that are functional and thrilling. They have several titles that are currently being played in various online and land-based casinos in so many countries. EGT games consist of video slots, roulette, keno, card games, and line dealer titles. The games have features like multiple win ways, free spins, bonus games, and a couple of other amazing tools. For operators who integrate EGT games, the company provides good technical support through its partners like NuxGame for example. Let's get what kind of games EGT has in stock for your casino.
Multi-game
The Multigame is a suite of different games all packed under four categories. There is the Royal 1 category, King 3HD, King 4 HD, and Multiplay 1.
The multi-game pack is also available as game cabinets specially designed for land-based casinos. The games under each category consist of exciting slots, roulette, classic poker, keno, etc. Each multi-game category has over 40 titles under it. For the Royal 1 category, here are some of the games within this package
Roulette (up to 6)
Baccarat (Live & Virtual)
Casino Battle
Stars Blackjack
Keno universe
King 3 HD
Spanish Passion
Super 20
Rise of Ra
Story of Alexander
Caramel hot
20 Super hot
40 Super hot
King 4 HD
4 of a Kind Bonus Poker
Keno universe
20 Joker Reels
20 Hot Blast
Secrets of Alchemy
Multiplay 1
Golden eternity
Great Empire
40 Burning hot 6 reels
30 Ancient dynasty
40 Almighty Ramses II
EGT Video slots
With more than 150 video slots, EGT games via Amusnet Interactive are smoking hot. If you appreciate quality graphics, great sound, ds, and awesome gameplay, the EGT slots should be on your queue of games to play. These slot games are further grouped into fruit machines (pokies), 'ways', and dice. The fruit machine takes you on a spinning spree as you hit the fruit-packed reels for a chance to win big.
The 'Ways' slot category is made up of slots that give you a large winning potential. Some slot games in this category have up to 200,704 win ways. Lastly, the dice category. While regular slots may have fruits or characters as the items on the reel, this category has dice on the reels. So you will be spinning to match dice with similar figures. More so, there are extra features like free spins, and wilds to spice up the experience. Quite interesting don't you think?
EGT Roulette integration
The classic roulette game tests your ability to predict events. It's not a superpower that anyone has, but as you play these games, you may just develop the skills of guessing which number will be the stop point for the roulette wheel. These games are available as automatic roulette, standalone virtual roulette, etc.
EGT Card games integration
Treat yourself to some nice poker, or better still Blackjack. EGT games have got it all. Enjoy nice gameplay and upbeat sound to get you in the mood, all to help you land a win as you compete against the dealer, or as the case may be, against the computer. The card games here also have high RTPs that pay quite well.
Keno integration in EGT
Keno is a fun and easy game. It is not similar to other popular slots games, however, they are equally interesting. Jump on some Keno games here and win yourself cool cash by just selecting random numbers. This result from the keno games is randomly generated, however, luck can be in your favor and give you a huge win.
Ready to start?
This is the part where you click the link below and register your consent to want to have an EGT integration on your platform. Do it right now, and the process is set in motion.