Fazi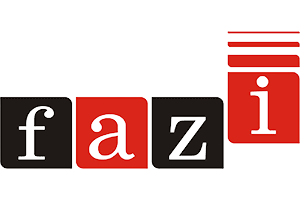 Fazi is a prominent provider of high-quality gaming content, known for its commitment to innovation and player-centric approach. With a diverse portfolio of engaging games, Fazi offers operators and
players an immersive and rewarding gaming experience. By integrating with NuxGame, Fazi ensures seamless access to its cutting-edge products and enhances the overall performance of online casinos.
About Fazi
Diverse Range of Games
Exceptional Visuals and Graphics
Innovative Features and Mechanics
Mobile Compatibility
Seamless Integration with NuxGame
Fazi Software Solutions
By integrating with NuxGame, Fazi offers operators a hassle-free solution to incorporate their innovative games and provide a seamless gaming experience to players.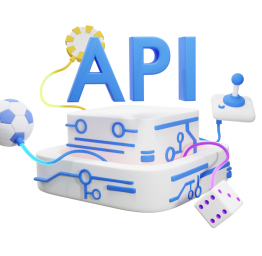 Website API
Integrate sports and casino content into your website using our scalable and practical solution
Learn more
Turnkey
Get a fully-fledged platform within 48 hours - embrace the turnkey solution to start growing your business
Learn more
Fazi API Integration
Fazi is a renowned gaming provider that specializes in creating exceptional gaming content for online casinos. With a strong emphasis on innovation, quality, and player satisfaction, Fazi has built a solid reputation in the industry. The company is committed to delivering cutting-edge games that combine engaging gameplay, stunning visuals, and immersive themes.
Slot Games
Fazi offers a wide range of captivating slot games that cater to various player preferences. Their portfolio includes classic slots with a nostalgic feel, modern video slots with innovative features, and progressive jackpot slots that offer the chance to win big. With attention to detail and enticing bonus rounds, Fazi's slot games provide an exciting and rewarding gaming experience.
Table Games
Fazi also offers a selection of classic table games that capture the essence of a real casino. Players can enjoy popular titles such as blackjack, roulette, baccarat, and poker. These games feature realistic graphics, smooth gameplay, and customizable settings, allowing players to immerse themselves in the authentic casino atmosphere from the comfort of their homes.
Video Poker
Fazi's video poker games combine the elements of traditional poker with the convenience of online gaming. Players can enjoy a variety of poker variations, including Jacks or Better, Deuces Wild, and Joker Poker. With user-friendly interfaces, strategic gameplay, and generous payouts, Fazi's video poker games offer thrilling entertainment for poker enthusiasts.
Mobile Gaming
Recognizing the importance of mobile gaming, Fazi ensures that its games are fully optimized for seamless play across various devices. Players can enjoy their favorite Fazi games on smartphones and tablets, without compromising on quality or features. The responsive design and intuitive interfaces provide an immersive experience on the go.