Jackpot Software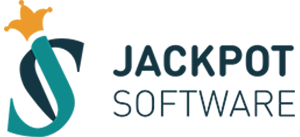 Jackpot Software is an iGaming developer from the United States. The provider's portfolio features a wide variety of titles across different casino genres, including slots, classic slots, table games, and virtual sports. So here are
some of the better-known games developed by Jackpot Software. Slot Games: Black Magic, Gladiator, Fire and Ice. Table Games: Casino Minesweeper, Russian Roulette, Aces and Faces. Virtual: Horse Racing, Keno, Football, Lucky Greek.
About Jackpot Software
Content certified by Gaming Labs
Responsive, mobile-friendly gaming content
Cost-effective solution for your brand
All slots are developed in HTML5
Jackpot Software Solutions
Jackpot Software casino games set a higher standard in the industry and can be integrated into your establishment using Nuxgame solutions.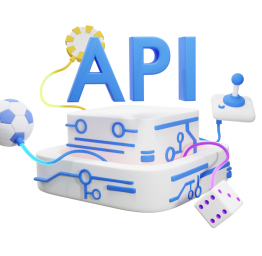 Website API
Integrate sports and casino content into your website using our scalable and practical solution
Learn more
Turnkey
Get a fully-fledged platform within 48 hours - embrace the turnkey solution to start growing your business
Learn more
Jackpot Software API Integration
Jackpot Software slot machines are a real breakthrough in the industry. Despite a small development team, this did not prevent the brand from surpassing larger companies. Instead of making slot games that just bring money for the operator, the Jackpot Software team each time focuses on perfection through innovation and honesty. Thus, when users play Jackpot Software online gaming machines, they know they have high-quality gameplay that prioritizes pleasure and safety.
Nuxgame provides casino game software and virtual betting solution that contains all beautiful games from Jackpot Software.
Jackpot Software Games
All Jackpot Software slot machines were designed with fairness and profitability in mind. The company works with talented mathematicians and game creators to ensure that each of their slots is built on a rigorous-created and safe model that meets even the highest industry standards. In fact, this means that players do not have to worry that Jackpot Software slot games will cheat and burn their funds.
Each Jackpot Software game was designed with well-thought-out mechanics and nice graphics. The user interface in all the games is intuitive and simple in navigation, and the themes are crafty and original. The music is unique and perfect. But most importantly, all Jackpot Software games are very entertaining.
Classic Slots
Classic slot machines have a small number of reels (usually three). The same number determines the maximum prize symbols. Classic gaming slot machines participate in the game in five rows automatically, nothing needs to be set, no wasting time, classical slots even without flexible settings give prize combinations, providing high-yield stability to their adherents.
Treasure Island
If your players have ever wondered how much treasure the pirates in Treasure Island book had – they can now find it out in this online version of Treasure Island. With an epic famous theme, a lot of payouts, it's time to put an eye patch on and pillage Treasure Island!
Olympus Treasures
If your clients ever dreamed of what awards the gods of ancient Greece might have given them, it was time to learn this through the online slot Olympus Treasures by Jackpot Software. Players can attempt to win the favor of many ancient Greek gods. The chance to earn this favor is reinforced by decent prizes and some fun – so go on to adventure on the top of Olympus!
Dragons Gold
Dragons and gold. Two things every player would like to find. After all, they are both very common in fairy tales. The dragon challenges the knight's bravery, and the gold rewards that bravery. Putting them together is a great idea which turned out in a fun cocktail. It is not a complex or spectacular game, but it is well thought out in terms of design, music, and symbols. The excitement and fun of your clients are guaranteed.
Table Slots
It is no longer necessary to find partners for the game and do any preparatory actions: table games from Jackpot Software give their players the opportunity to play in slot machines based on card games. They will be a good alternative to video slots and a unique guide to the history of gambling.
Bonus Poker
It is a classic among table card games with centuries of history. Its goal is to collect the most winning combination of cards. Today, there are many kinds of this game and each has its own rules. For example, in this version, in addition to classical rules, players will receive additional nice bonuses, which will help to reach a big score.
21 Blackjack
It's another popular kind of card game. In blackjack, players are given two or three cards per hand, and the winner must collect the winning combination (21). Whoever gets the higher number is the winner, but the number should not be bigger than 21.
European Roulette
For table gamblers who do not like cards, this is an excellent choice. Classic European roulette is popular all over the world and it's played by millions of players.
Virtual Games
This kind of leisure time brings bright impressions and provides a jolt for nerves. The player can feel at a sports bar without going out of home and has a good chance of winning the prize.
Virtual Football
It is an exciting game in which players will immerse themselves in the atmosphere of large football tournaments and try to guess which team will eventually become the champion of the Virtual Football League. Players will not need to install any third-party software but only use a browser. In addition, it is worth noting that the game is fully compatible with mobile devices.
Virtual Horse Racing
Jackpot Software Virtual Horse Racing does not have the usual winning lines as in slot games. Here, in order to receive payment, players will have to bet on the outcome of the race. One of the horses can win or several at once (if to put a bet on several). As in real horse racing, it is not possible to know exactly who will win.
Virtual Dog Racing
In Virtual Dog Racing, unfortunately, there are no bonus features. Unlike the usual video slots, players will have no Wild, Scatter, or Bonus rounds on a separate screen. However, they can bet on dog races, feel real gamble and get big winnings.
Virtual Lucky Numbers
Jackpot Software created a truly fascinating casino game. In Virtual Lucky Numbers, players can flip symbols, collect multipliers and receive good instant payments (if they are lucky enough). The game is developed on HTML5, does not require the installation of any software, and works well on all devices. Similar games from Jackpot Software – Lucky Balls, Lucky Color, Lucky Greek, Lucky Ten are equally good for both beginners and specialists in the world of gambling.
Virtual Keno
The principle of this game implies the possibility of winning a large prize incredibly quickly by just guessing a few numbers. It is because of the simplicity of the rules and the incredible potential the Jackpot Software Virtual Keno became so popular.
Virtual Roulette
Roulette is one of the most popular casino games in the world. To play and win the online roulette does not require special skills, you only have to bet and wait until the end of turn will determine the winner. And watching how the wheel and the ball spin while waiting for the result in Virtual Roulette is a fascinating process, both magical and hypnotic.
Virtual Texas Holdem
Virtual Texas Holdem is ideal for players who appreciate the atmosphere because of the great presence effect of the game. This virtual game has excellent gameplay that can bring great prizes if the player has a card combination to beat the dealer.