PlayPearls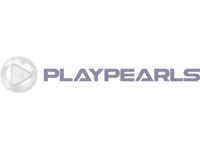 Playpearls is an iGaming company offering slot games, instant win games, and lotto. The brand was launched back in 2018. All NuxGame clients can integrate Playpearls
content to their brand website with the help of NuxGame solutions. Check out Playpearls gaming portfolio with the help of the NuxGame platform demo.
About PlayPearls
Games tested by QUINEL and NMi Metrology
Responsive, mobile-friendly gaming content
Flexible and localized solutions
Cost-effective solution for your brand
PlayPearls Software Solutions
Use our wide variety of product suites to integrate PlayPearl casino into your platform.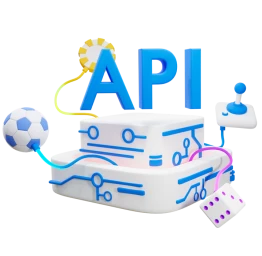 Website API
Integrate sports and casino content into your website using our scalable and practical solution
Learn more
Turnkey
Get a fully-fledged platform within 48 hours - embrace the turnkey solution to start growing your business
Learn more
PlayPearls API Integration
PlayPearls API Integration
NuxGame is a casino solution provider that provides a wide selection of online slot games and a live casino platform that includes PlayPearls, a software design, gambling, and casino entertainment provider. The firm has amassed an impressive record in the brief period they've been in business, attesting to the caliber and ingenuity of their work.
Some of their features include:
Cutting-edge technologies;
Game concepts that are uniquely designed;
A user-friendly UI;
An extensive range of high-quality games.
PlayPearls Games
PlayPearls delivers a broad spectrum of casino games with an emphasis on originality and producing the next generation of online gaming, and the goal of exceeding the standards of users and clients.
Slots
PlayPearls is the place to go if you want excellent visuals, intense gameplay, and unique design in your slots. Bonus games are where PlayPearls slots really thrive, and these well-designed elements do bring value to the playing experience.
Its popular slots are Freya: Arrow of the North, Colt P.I., Reality Stars, Bloody Mary's Booty, and Iron Sky: The Coming Race.
Space Hunters
Space Hunters is ideal for mobile gaming, as it provides the kind of quick and fun spins that you enjoy whether you're on the road or only have a minute or two to spare. The visuals are breathtaking, and the animations and mini-games add to the experience. Because the stakes aren't too high, this is one of the best games for low-bet spinners.
Iron Sky
PlayPearls' Iron Sky slot is a five-reel, 20-payline slot game. Three characters from the Iron Sky movies and a Wild and three distinct types of bonus symbols are joined by four card symbols. There are some normal free spins and fascinating themed bonus rounds in which you may feed people to T-Rexes.
Heavy Metal Princess
Heavy Metal Princess is an online slot with a fun, interesting, and engaging theme. This medium-volatility slot features five reels, 25 fixed paylines, and a 95.06 percent return to player (RTP). There are also two bonuses, free spins, and a mystery jackpot. Heavy Metal Princess has a broad range of betting sizes, with the lowest being 0.25 coins and the largest being 25 coins each spin.
Star Trex
PlayPearls' original slot includes an extra-terrestrial race based on dinosaurs, with our central protagonist being a massive T-Rex charged with hunting out rebel 'Dinos' across space. The game has a 95.47% return to player (RTP) and contains bonus games, free spins, and maximum jackpots of up to $300. Free spins are given out at the same rate as the basic game.
Banana King
The game has high-quality visuals and rules that span five reels and three rows, with 25 pay lines with all winnings paid from left to right. Set your wagers, which may vary from 0.01 to 50 coins, before you begin spinning. Aside from that, the Bonus round with instant rewards and the potential to win up to 60 more spins should be enough to entice you to give it a go!
Live Games
Common PlayPearl live games include Blackjack, Roulette, Baccarat, and Poker. Using PlayPearls' renowned and trustworthy technology, live casino games such as Roulette, Blackjack, and Baccarat are streamed directly from a brick-and-mortar casino.
Portomaso Casino
The rush of the brick-and-mortar casino will not hinder the betting procedure, which is relatively straightforward owing to the user-friendly layout and game controls, even though the table is located inside the actual casino. Players can chat using a Live Chat option. Game statistics are always displayed on the screen, and the players can also switch languages with ease.
Fitzwilliam Casino & Card Club
The goal of these Irish live casino facilities is to provide an honest, authentic gaming experience. So, if you want to feel like you're gambling in a real casino while sitting at home, this is a good option. They have included 24-hour footage of casino games, and gamers may connect via smartphones and tablets thanks to their multiplatform tech.
Instant Win
PlayPearls also offers instant win games like Celebrity Zoo Scratch Card, Wildwest, Zodiac Signs, and Dragon's Cave. An instant win game, quite predictably, is a game of luck in which the gamers receive an immediate notification of whether or not they have won a payout. The game generally requires some form of interaction, such as spinning a reel or scratching off a card.
Celebrity Zoo Scratch Card
Get ready to be introduced to some of the most prominent and famous stars from an online slot machine that presents a fresh and unique format to the market. A free spins round and two bonus rounds are included in this celebrity-themed online game!
Zodiac Signs
This instant win game combines the architecture of a slot machine with the style of a scratch card, making it twice as entertaining. Gamers must uncover their way to the ultimate reward of 10,000 credits, but in order to do so, they must match three of the values buried beneath the zodiac tables, making the game incredibly challenging. It's just a case of trial and error until a match appears on the grid.
Wildwest
The game's goal is pretty straightforward. Players just need to match three of the tiles that are hidden behind each poster. A paytable is available to assist you in understanding what you may anticipate winning based on the number of matches you play. Before purchasing a ticket to the gun show, each player must first choose the amount of money they wish to wager. The volatility is really high because it's an instant win game.
Some other instant win games offered are Space Hunters Scratch Card, Iron Sky The Coming Race, Jacks or Better Saloon, Pharaoh, and Golden Potion.
Lottery
PlayPearls has a vast selection of lottery-style games and games that provide players quick rewards, such as keno. Common lottery games include Golden Egg Keno.
Golden Egg Keno
If you enjoy gambling or chasing large prizes, this game by PlayPearls might just be what you're searching for. It's a simple game to start with since everyone who has ever played the lottery is familiar with the fundamental flow of selecting numbers and then waiting to see if they appear in a lottery. It also has higher chances than most lotteries, and though you won't win a huge sum of money as in Powerball, it's still one of the simplest methods to win a big payout in a casino.