Triple Cherry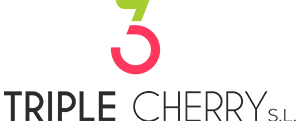 Triple Cherry is a Spanish slot developer who delivers some of the finest new games to the international iGaming market. The company always invests a considerable effort in gaming development to make sure that its games will definitely stand out among the others. Triple Cherry was
established in 2018 and since then, it has released a number of hit games that were highly praised by players. The Triple Cherry top slots list includes such instant hits as Dwarf Treasures, Monsters Fear Bullets, Pinocchio's Journey, Seven's Club, Gods Odyssey, and others.
About Triple Cherry
Memorable original design and style
Innovative bonus features
Games certified by iTech Labs and Gaming Labs
Cutting-edge animation and graphics
Triple Cherry Software Solutions
The Triple Cherry casino software can be integrated by the use of Nuxgame products and API technology.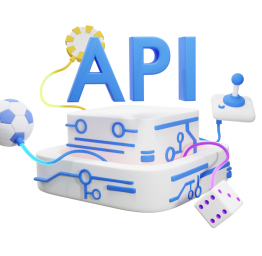 Website API
Integrate sports and casino content into your website using our scalable and practical solution
Learn more
Turnkey
Get a fully-fledged platform within 48 hours - embrace the turnkey solution to start growing your business
Learn more
Triple Cherry API Integration
The most simple and effective way to add Triple Cherry games to your website is to use the unified API from an online casino platform provider. Nuxgame guarantees our clients quick and smooth integration.
Triple Cherry software has a license for Spain, the United Kingdom, and Italy. All slots have undergone extensive testing and have acquired certificates indicating that it is impossible to change the random number generator code.
Since all provider games are HTML5-based, they can easily be adapted to different screen sizes. In other words, it is possible to play on all modern phones and tablets for both Android and iOS, without any compromises in terms of image quality.
Triple Cherry Games
All the products are made on HTML5 using Akamon, a special technology developed by the founders of Triple Cherry. Although all Triple Cherry slots are of high quality, there are not so many of them. However, it should not be forgotten that the company has been releasing new items every month since 2018.
The company is fully focused on video slots development. Operators who choose to integrate the developer's product will gain access to the already available games and all upcoming releases.
7's Club
Once the 7's Club load process finishes, the player feels what he is in front of the old school's offline machines. The large and bright grid is filled with different symbols, and the neon lights around it accentuate the atmosphere of a real offline casino. As for the available features, the player has the opportunity to hope to get Jokers, Scatters, Bonus rounds, Bonus wheel mini-game, and free spins, and the largest payout is greater than the bet by 8,000.
Mega Chief
Immediately after launching this online game, the chef will wish the player a Bon Appetite creating a cozy home atmosphere. By spinning the reels, the player will encounter the symbols (ingredients) that will be required for the «cooking» of exquisite dishes and winning prizes. This online one-armed bandit can brag of an unusual 3-4-4-4-3 grid with 40 pay lines, cute cartoon graphics, and a nice soundtrack.
Saint Fermin
The players have every chance to experience the rush of adrenaline on the streets of Pamplona during the festival taking place every year. Saint Fermin is an interesting online game created and produced by Triple Cherry. This online slot has modern graphics that include 3D visual elements in cartoon style. On and behind the reels there are animations and many colorful elements. Saint Fermin is equipped with 5 reels and 40 pay lines.
Thunder Rock
The color scheme and animation of Thunder Rock are very good for the right mood creation, and the symbols a player finds on the reels are classic... but not for slot machines, but rock and heavy metal! The music and sound effects are perfect, players will hear a guitar solo every time they win a prize, and the music generally keeps a good rhythm every time the reels spin.
Carnaval do Rio
Carnaval Do Rio is an online slot game based on the famous Brazilian carnival. There is an abundance of very bright colors everywhere on the screen: from game symbols to the background on which players find an animated dancer and images imitating the beach. Carnaval Do Rio is armed with 3 reels and has 20 payment lines.
Rebel World
This Triple Cherry game allows players to experience a real adolescent feeling in an American-style room with all the devices you can find in such a room. Visual effects and graphics are exceptional and organized in the comic book style, and 3D transparent reels allow players to see the whole room and every detail in it!
Joker's Kingdom
In the presented online slot, which has a fascinating story created and released by Triple Cherry, a small joker helps players win prizes hidden in the Royal Theatre. This happens, of course, during the spin of the reels. The game offers winning combinations from left to right depending on the type of symbol and the total number of matches that occurred in the combination.
Mystic Buffalo
Buffalo, of course, are mythical animals, but this one, in particular, has unusual properties. Mystic Buffalo is an online slot game inspired by Native American folklore. The visual effects of the game look good and include many details, for example, a totem next to the reels, and a view of the homes of Native Americans.
Red Queen in Wonderland
Not only Alice got a chance to walk through wonderland, but your clients have the same opportunity too. This interesting slot machine has the opportunity to boast first-class visual elements of high definition, including an animated queen next to reels, a knight's castle in the background, and interesting symbols on 3D transparent reels.
Sugar Frenzy
The Triple Cherry Sugar Frenzy slot machine will move the player to the world of sweets and gambling. The slot gives good opportunities to win «sweet» money prizes, both due to winning combinations of symbols and to different bonus modes.
Nuxgame will also help to integrate conveniently the rest of the Triple Cherry slots: Elsa's Bierhaus, Catrina Amor Eterno, Gods Odyssey, Monsters Fear Bullets, Nile Treasures, Pinocchio's Journey, Starfall Mission and Tomoe's Sushi Bar.