August Gaming

August Gaming is an iGaming company specializing in the development of high-end slot games for online casinos. At the provider's portfolio, you are about to find numerous Chinese-themed games as well as slots inspired by cult movies and
cartoons like Aladdin-themed or King Kong-themed slots. Here are some of the best titles by August Gaming that you need to keep in mind: King Kong, The Third Lotus Prince, Mythical Fire Qilin, Empress Dowager CIXI, The Red Phoenix.
About August Gaming
Content certified by iTech labs
Responsive, mobile-friendly gaming content
Distinctive design and style
Cost-effective solution for your brand
August Gaming Software Solutions
Nuxgame presents the following software solutions with the ability to add August Gaming casino inside.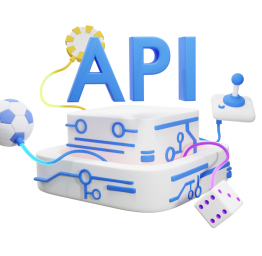 Website API
Spor ve casino içeriğini ölçeklenebilir ve pratik çözümümüz kullanarak web sitenize entegre edin
Daha fazla öğrenin
Anahtar teslim
48 saat içinde tam teşekküllü bir platforma sahip olun - işletmenizi büyütmeye başlamak için anahtar teslimi çözümü benimseyin
Daha fazla öğrenin
August Gaming API Integration
In addition to integration services to a wide range of games, Nuxgame offers software for casinos, which also consists of August Gaming.
August Games
Players get max bets and other bonuses and are accessible to test each of the games on a demo mode without paying. Clients tend to get a wide range of games that players can enjoy. These games are easy with a realistic game mode experience.
Connecting this content is profitable for casino sites because more robust software and applications are included. With this, you are sure of an enhanced gaming experience for players.
Mythical Fire Qilin
It is a game inspired by Chinese mythology based on a profusion of fantastic mythical creatures. Players can now explore everything about this extraordinary creature in-game through August Gaming. Players can enjoy dazzling moments anytime they play while being exposed to powerful omens of good fortune. The mythical Fire Qilin is believed to bring prosperity to players according to the Chinese culture. Clients get an expanded player base.
King Kong
Just as the name implies, the inspiration for this August Gaming slot comes from the popular legendary animals watched by thousands of people. Take your love for this legendary film to the casino field and play within your safe zone. Players can be happy and lost in their movie fantasy as they play the game.
The Red Phoenix
Based on the inspiration from the vermilion bird, Red Phoenix is a game to explore. Think of a walk on many of China's volcanic fields, and an eruption from heaven in a sizzling flame follows, which lights up nine heavens. With its terrifying presence, players can learn how to remain bold even in a more horrible situation. Clients can now expect more cash in return as the game leaves players craving for more.
The Magical Lamp
The Magical lamp's magical colours will brighten your moments. A random appearance of Aladdin will multiply your winnings up to 4x. On the other hand, you can add up to 3 wilds to make more winnings. This game's enchantment brings player wealth through the lamp's several magical colours. It attracts more players for clients.
Lucky kids
Through August Gaming, adults can travel to the land of childhood peace and happiness once again when they play Lucky Kids. You can achieve winnings in 243 ways. It provides features such as free games, wild, and lots more to enjoy every moment. Play with the enthusiasm of a child and earn like a pro. Clients can be sure to welcome more willing players, and businesses can watch the consumer base grow.
Other games
The Third Lotus Prince, Mega Fortune God, Double 88, Samurai Warrior, Lucky Panda, Supper Fruit, Hail The Emperor, Mr Tiger, Empress Dowager Cixi, Numbers Deluxe, 3 Treasures, 5 Blessings, Zhuge Liang, Fortune Luck. The above-listed games also offer unique bonuses to players and can be tested using the demo mode.