Espresso Games

Espresso Games is an Italian slot developer, one of the market pioneers, delivering high-quality software since 2002. Espresso uses HTML5 technology in order to make sure that its gaming content is compatible with any third-party software.
Espresso Games portfolio features both slots and table games. The most popular Espresso Games products are 2050 Escape from Mars, 7&Co, 7th Sense, Amun Ra, Better Sound, Bubble Rama, Bullets for Money, Cash Busters, Caveman, Chakra.
About Espresso Games
20+ years of experience in the iGaming market
Cross-game Jackpot Tournaments feature
Secure, high-quality games
Responsive, mobile-friendly gaming content
Espresso Games Software Solutions
Due to cooperation with NuxGame, your casino business will get access to all Espresso gaming software in the following products.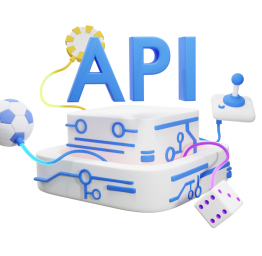 Website API
Spor ve casino içeriğini ölçeklenebilir ve pratik çözümümüz kullanarak web sitenize entegre edin
Daha fazla öğrenin
Anahtar teslim
48 saat içinde tam teşekküllü bir platforma sahip olun - işletmenizi büyütmeye başlamak için anahtar teslimi çözümü benimseyin
Daha fazla öğrenin
Espresso Games API Integration
With the API integration performed by NuxGame, you will acquire the arsenal of games rich in new solutions, through which the Espresso Games company has achieved an excellent reputation. The slots' tournaments that combine different games and the multiplayer are a small part of the developer's exclusive proposals.
In total, Espresso Games anticipates 70 products in its arsenal and although the vast majority of them is online slots solution, the company's game library continually updates with interesting novelties.
Espresso Games has the goal of making games of the highest quality and, in this sense, the company does not take any tolerance. Thus, the company creates games on HTML5. Thanks to this technology, its products are available on any device, be it a computer, tablet, or phone.
Best Espresso Games
The Espresso Games slots are highly entertaining and well-optimized. Also, most of them are multilingual.
2050 Escape from Mars
2050 Escape from Mars is a video game by Espresso Games that will give the player the feeling of being alone on Mars and trying to escape from the red planet alive and return home. And there are also many hidden Aliens.
If the player has a Pink, Blue, or Red Alien, he can win up to 500 credits thanks to the combinations. The symbols of Planets are the most valuable and the reward for their combination reaches 1000 credits.
All winning combinations consist of 3, 4 or 5 same symbols correctly placed on the screen.
7&Co
7&Co is an addictive Espresso Games slot with a simple theme of diamonds, electronic music and many Wild symbols that offer various rewards.
The payments are pretty impressive in this slot machine:
The Gold Bell pays the highest reward of 5,000 credits (by 5 symbols).
The Gold Star gives 2500 credits by 4 symbols and 5 of these are a Jackpot.
The next most demanded symbol is Cherry (3200 credits by 5 symbols).
7&Nebula
Nebula makes a great offer to undertake an adventure with a large number of payment lines, 5 reels and 3 symbol lines. The icons of this game are different planets and combinations of them, because of the RTP of 95.27%, they will give excellent payments.
It is necessary to watch out for Flying asteroids activating Wilds and multiplying profits 2 and 3 times. Besides the rain of the asteroids, there are dozens of additional bonuses, such as up to 15 spins for free.
Amon Ra
If you like Ancient Egypt with its Pharaohs and Pyramids, Amun Ra is your choice. This game has 10 payment lines and 5 reels in which players find hieroglyphs, scarabs and jewels of the Nile.
Although the RTP is 90.74% and may not seem so big at first glance, the Wilds that may swap the rest of the symbols and Scatters that activate spins for free will help to achieve good payments.
Better Sound
Music lovers will surely appreciate Better Sound, which combines nice graphics and good sound to create a unique atmosphere.
The notes of Better Sound come in great shapes and colors and can cost up to 1,000 credits for rare combinations. Players must be intelligent and try to create a musical masterpiece.
Bubble Rama
Bubble Rama is an enchanting slot with all the colors of the Rainbow.
The player has the opportunity to obtain from 2 to 5 Spins for Free, depending on his attention and reaction speed. This wise method of awarding Free Spins is a testimony to the creativity of the Espresso Games team.
Bullets for Money
Bullets for Money is a slot with the design of Wild West city during the legendary Golden Fever.
The most common symbols are Pistols, Horses, Vultures, Drunk cowboy and Pianist. All combinations consist of 3, 4 or 5 same symbols.