Imagine Live

Imagine Live is a dynamic provider of innovative live casino solutions, dedicated to delivering an immersive and authentic gaming experience to players worldwide.
With cutting-edge technology and a team of experienced professionals, Imagine Live offers a range of benefits that set them apart in the industry.
About Imagine Live
Real-time Interaction
High-Quality Streaming
Diverse Game Selection
Customizable Solutions
Advanced Technology
Imagine Live Software Solutions
By integrating with NuxGame, operators can easily access and integrate Imagine Live's live casino solutions into their platforms, expanding their offerings and providing players with a captivating live gaming experience.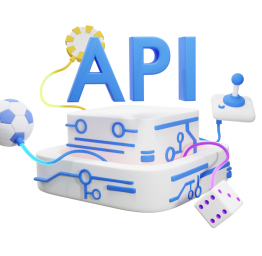 Website API
Spor ve casino içeriğini ölçeklenebilir ve pratik çözümümüz kullanarak web sitenize entegre edin
Daha fazla öğrenin
Anahtar teslim
48 saat içinde tam teşekküllü bir platforma sahip olun - işletmenizi büyütmeye başlamak için anahtar teslimi çözümü benimseyin
Daha fazla öğrenin
Imagine Live API Integration
Imagine Live is a leading provider of cutting-edge live casino solutions, bringing the thrill and excitement of a real casino to the online gaming world. With a strong focus on technology, innovation, and player engagement, Imagine Live offers a comprehensive suite of live casino games and products.
Live Casino Games
Imagine Live offers a wide range of live casino games, including classic table games like Blackjack, Roulette, and Baccarat. These games feature real dealers, providing an authentic and immersive gaming experience to players. The live dealers are professionally trained and create a friendly and interactive atmosphere, ensuring an engaging gameplay session.
Innovative Game Concepts
In addition to traditional table games, Imagine Live also introduces innovative game concepts that bring a fresh and unique twist to the live casino experience. Players can enjoy variations of popular games, as well as exciting new creations that push the boundaries of live gaming.
Customizable Solutions
Imagine Live understands the importance of flexibility and customization for operators. They offer customizable solutions that allow operators to tailor the live casino experience to their brand and target audience. From customizable interfaces and branding options to specific game configurations, Imagine Live ensures that each operator can create a unique and tailored offering.
Advanced Technology
To provide a seamless and high-quality live gaming experience, Imagine Live utilizes advanced technology and high-definition streaming. The games are streamed in real-time, ensuring minimal latency and smooth gameplay. The streaming quality is top-notch, with crystal-clear visuals and immersive sound effects, creating an immersive environment for players.