Iron Dog Studio

Iron Dog Studio is an iGaming developer based in Brighton, UK. Being founded in 2017, Iron Dog Studio is currently the youngest company within 1X2 Network. The studio is currently developing slot-type games, table, and scratchcard games. Iron Dog Studio's portfolio
features prime-quality gaming content that stands out due to its graphics, animation, gameplay, and storytelling. Some of the most popular games by Jackpot Software are Solar Nova, Dwarven Gems: Megaways, Rock the Reels: Megaways, Blirix Workshop, and many others.
About Iron Dog Studio
Games certified by QUINEL
Holds a respectable UKGC license
Distinctive design and style
Responsive, mobile-friendly gaming content
Holds multiple prestigious iGaming awards
Bonus and feature-driven gameplay
Iron Dog Software Solutions
Seamlessly and effortlessly integrate the Iron Dog casino into your own platform with our solutions.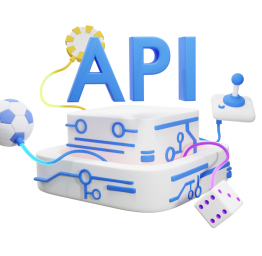 Website API
Spor ve casino içeriğini ölçeklenebilir ve pratik çözümümüz kullanarak web sitenize entegre edin
Daha fazla öğrenin
Anahtar teslim
48 saat içinde tam teşekküllü bir platforma sahip olun - işletmenizi büyütmeye başlamak için anahtar teslimi çözümü benimseyin
Daha fazla öğrenin
Iron Dog API Integration
Nuxgame offers brilliant casino platforms that also include Iron Dogs Studio.
Classic meets modern in the various games that Iron Dog Studio has to offer. Suitable for any and every player, each of these games covers a diverse range of themes and designs. Most of the games are available across multiple devices as well.
Iron Dog Studio Games
With user-friendly interfaces and interactive gameplays, the games that Iron Dog Studios offers are irresistible to players. Get your players to stay on your platform for days on end with generous welcome bonuses, brilliant offers, and promotions, as well as diverse betting options, including max bets.
Video Slots
One of the most popular online casino games, video slots, have successfully blurred the lines between video games and slot games. These casino games are perhaps the simplest games in terms of gameplay. All players need to do is stake an amount, choose several paylines and spin the reel!
Robbin Robin
Loot all of the King's wealth by becoming a member of Robin Hood's gang. This is the premise of Robbin Robin, which is a 4x5 reel game designed by Iron Dog Studio to offer players more than 1000 ways to win! What is most attractive about this game is the excellent graphics and the interactive story that allows players to enjoy a fully immersive gaming experience.
Western Wilds
An enormously fun Texas-themed maths model, Western Wilds is a video slot game that takes the cowboy experience to the next level. Get your players to indulge in their fantasies and turn into bandits for a day as they head over to a bank in a Western Wilds town in search of wealth and fame!
Blirix Workshop
Allow your players to don on the witch's hat for a day as they head into Blirix Workshop to create the perfect potion. In this magical wonderland created by Iron Dog Studio, players must look for symbols and spells that work the magic! Offer some great promotions to your players with free spins and other features that can be unlocked with special scatter symbols!
Megaways™
Megaways™ is a brilliant category for those players who are looking for multiple ways to win. These games are basically random real modifiers that change the symbols in every spin. Iron Dog Studio is a pioneer in offering some of the best Megaways™ games to players.
1 Million Megaways BC
This is a whopping 1 Million BC slot offered by Iron Dog Studio, where players get more than a million ways to win. Offer your players a chance to win up to 45000x their stake as they go on a journey to the past, back to the beginning of it all. With an erupting volcano and several global multipliers, your players will never want to come back to the present!
Pirate Kingdom Megaways
Nothing says "Ay, matey!" quite like the Pirate Kingdom Megaways slot game offered by Iron Dog Studio. Give your players a chance to wear an eye patch and snuggle a parrot to their shoulders as they are dropped right into the middle of a pirate battle zone. Canon fires herald big wins while musket fires shatter the symbols, much to the delight of your enthralled players.
Megaways Jack
The Megaways Jack slot game takes players to the very heart of a beloved children's fairytale: Jack and the giant beanstalk. Offer your players the chance to relive their blissful days of childhood as they climb the beanstalk themselves, only to find a land full of riches above the clouds!
Table Games
One of the OG games of chance, table games are your regular games of Roulette, Blackjack, Baccarat, and Craps. All players need is a table, a croupier, and an undying thirst to multiply their stakes!
3D European Roulette
Ah, there's nothing quite like the classic European Roulette, is there? But wait, there is actually something better than the classic! What's that? Why, 3D European Roulette, of course! Bring this classic table game to life and immerse your players into the excellent 3D graphics and interactive user interface with Iron Dog's 3D Roulette!
3D Blackjack
Step into a "real-life" virtual casino with this fantastic 3D Blackjack table game offered by Iron Dog. Line up all of your Aces and Jacks in a row and offer your players the slickest and most kick-ass gaming experience of their lives with 3D Blackjack!
3D Baccarat
Players at every casino adore the originals, and this table game is sure to be a total hit with some of your regulars! After all, the original is great, but the original with a modern twist is even better! And with 3D Baccarat, you can offer your players a sensual and exciting gaming experience like nothing else!
Scratchcards
Instant-win games are always an instant hit (pun intended) with players, and scratch card games by Iron Dog Studio are truly the way to your players' risky hearts! Keep players entertained with this excellent alternative to original casino games, and watch them have truckloads of fun on your platform!
Gifts of Ostara Scratch
Gifts of Ostara is truly a gift indeed, both for you and your players! This scratch card helps your players travel to the land of rainbows, clouds, and cotton candy, where almost everything seems possible. All your players need to do is match three symbols, and voila! The Gifts of Ostara will shower gifts upon them!
Wai-kiki Scratch
Conjure up the image of some grass skirts, palm trees, and cue Hawaiian music to play in the background. Paradise, isn't it? Well, here's your chance to offer the land of paradise to your players and give them a chance to win the big bucks with this instant-win scratch card called Wai-Kiki Scratch!
Viking Wilds Scratch
Travel to Asgard and don the Vikings shield as you battle your way through this scratch card to match the symbols and rake in the money. Just kidding! This is one Vikings game that requires no battle at all - just some good old-fashioned matching of helmets, shields, Norse relics, and even Thor's hammer!