Pascal Gaming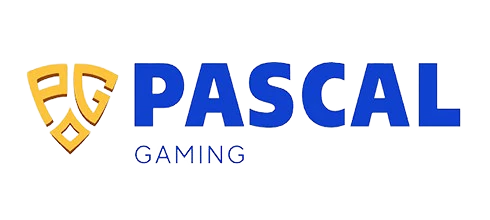 Pascal Gaming is a leading provider of innovative and high-quality casino games in the iGaming industry. With a strong focus on delivering exceptional player experiences, Pascal Gaming offers a diverse portfolio of engaging slots, table
games, and virtual sports. By integrating Pascal Gaming's products with NuxGame, online casino operators can enhance their platforms with top-notch gaming content and attract players with captivating gameplay and rewarding features.
About Pascal Gaming
Diverse selection of casino games
Innovative and engaging gameplay
High-quality graphics and immersive sound effects
Seamless integration with NuxGame
Access to a wide range of player-favorite titles
Pascal Gaming Software Solutions
Integrate Pascal Gaming's innovative and engaging casino games seamlessly into your platform with NuxGame.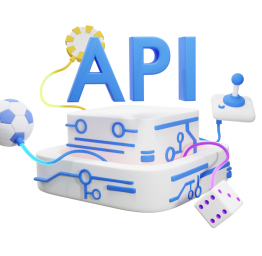 Website API
Spor ve casino içeriğini ölçeklenebilir ve pratik çözümümüz kullanarak web sitenize entegre edin
Daha fazla öğrenin
Anahtar teslim
48 saat içinde tam teşekküllü bir platforma sahip olun - işletmenizi büyütmeye başlamak için anahtar teslimi çözümü benimseyin
Daha fazla öğrenin
Pascal Gaming API Integration
Pascal Gaming is a renowned game provider that specializes in developing cutting-edge casino games for the online gambling market. With a focus on delivering exceptional entertainment and thrilling gameplay, Pascal Gaming has gained a reputation for its innovative approach and commitment to player satisfaction. The provider's games are designed with the latest technology, stunning graphics, and immersive sound effects to create a captivating gaming experience.
Slots
Pascal Gaming offers a wide range of slot games with diverse themes, features, and gameplay mechanics. From classic fruit slots to modern video slots, players can enjoy a variety of engaging titles that cater to different preferences. The slots are designed with captivating visuals, exciting bonus features, and smooth gameplay, providing players with thrilling and rewarding experiences.
Table Games
In addition to slots, Pascal Gaming provides a selection of classic table games, including roulette, blackjack, baccarat, and poker variations. These games offer a realistic casino atmosphere with intuitive interfaces and smooth gameplay. Players can enjoy the excitement of traditional table games and test their skills against virtual dealers or other players.
Virtual Sports
Pascal Gaming also offers virtual sports games that simulate popular sports events, allowing players to bet on virtual football, basketball, tennis, and more. The virtual sports games provide a realistic and immersive betting experience, giving players the opportunity to engage in sports wagering at any time.
Seamless Integration
Pascal Gaming's games can be seamlessly integrated into online casino platforms through NuxGame. The integration process is streamlined and efficient, enabling operators to quickly add Pascal Gaming's games to their platforms and expand their game library with high-quality content. The integration ensures a smooth and reliable gaming experience for players.