Skywind

Skywind is a leading provider of premium online casino games, offering a wide range of innovative and engaging titles. With NuxGame, Skywind's
cutting-edge games are easily integrated into any online gaming platform, providing players with exceptional entertainment experiences.
About Skywind
Diverse Portfolio
Innovative Features
Seamless Integration
Mobile Compatibility
Skywind Software Solutions
Skywind provides easy API integration with NuxGame, enabling online casino operators to seamlessly incorporate their top-notch games into their platforms.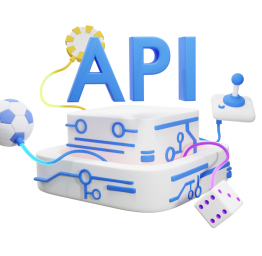 Website API
Spor ve casino içeriğini ölçeklenebilir ve pratik çözümümüz kullanarak web sitenize entegre edin
Daha fazla öğrenin
Anahtar teslim
48 saat içinde tam teşekküllü bir platforma sahip olun - işletmenizi büyütmeye başlamak için anahtar teslimi çözümü benimseyin
Daha fazla öğrenin
API Integration with Skywind: Enhancing the Gaming Experience
Slot Games
Immerse yourself in a wide selection of visually stunning and feature-rich slot games. From classic themes to innovative designs, Skywind's slots offer diverse and exciting gameplay experiences.
Table Games
Enjoy a variety of classic and modern table games, including blackjack, roulette, baccarat, and more. Skywind's table games feature realistic graphics, smooth gameplay, and customizable options.
Jackpot Games
Seek the thrill of hitting big wins with Skywind's jackpot games. Featuring progressive jackpots, exciting bonus features, and high volatility, these games offer incredible winning potential.
Branded Games
Experience the excitement of branded slot games created in collaboration with popular brands. Skywind brings beloved characters and themes to life with captivating visuals and engaging gameplay.