V8 Poker

V8 Poker is a premier provider of online poker solutions, offering a cutting-edge platform that delivers an immersive and competitive gaming experience. With seamless API integration with NuxGame, operators can easily integrate
V8 Poker's advanced poker software into their iGaming platforms. V8 Poker combines innovative features, stunning graphics, and secure gameplay to provide players with an unparalleled online poker experience.
About V8 Poker
Advanced Poker Software
Wide Range of Game Variants
Enhanced Player Engagement
Secure and Fair Gaming
Seamless API Integration
V8 Poker Software Solutions
Enhance your online poker offering with V8 Poker's advanced software. Seamlessly integrate their poker platform into your iGaming platform through API integration with NuxGame.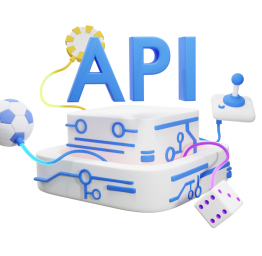 Website API
Spor ve casino içeriğini ölçeklenebilir ve pratik çözümümüz kullanarak web sitenize entegre edin
Daha fazla öğrenin
Anahtar teslim
48 saat içinde tam teşekküllü bir platforma sahip olun - işletmenizi büyütmeye başlamak için anahtar teslimi çözümü benimseyin
Daha fazla öğrenin
V8 Poker API Integration
Welcome to V8 Poker, a premier provider of online poker solutions. Explore our advanced poker software and discover how seamless API integration with NuxGame can take your iGaming platform to the next level.
Cutting-Edge Poker Software
V8 Poker offers a state-of-the-art poker software that combines advanced features with a user-friendly interface. Our software provides operators with extensive customization options and players with an immersive and competitive gaming experience.
Diverse Game Variants
From the classic Texas Hold'em to Omaha and more, V8 Poker offers a wide range of poker variants to cater to different player preferences. Our software supports various betting structures, ensuring an exciting and dynamic gameplay experience.
Interactive Gameplay Features
Engage your players with V8 Poker's interactive gameplay features. From customizable avatars to chat functionality and real-time statistics, our software enhances player interaction and creates a vibrant poker community.
Secure and Fair Gaming
At V8 Poker, we prioritize the security and integrity of our games. Our platform is built on cutting-edge technology, ensuring secure transactions and protecting player data. We also implement rigorous fair play measures to provide a trustworthy gaming environment.