Wazdan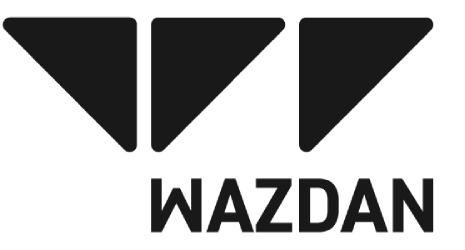 Wazdan is a renowned game provider that offers a wide range of high-quality casino games. With a focus on innovation, engaging gameplay, and stunning visuals, Wazdan creates immersive gaming experiences
for players worldwide. By integrating Wazdan's games through API integration with NuxGame, operators can enhance their online casinos with a diverse selection of captivating and feature-rich titles.
About Wazdan Games
Innovative Features
High-Quality Graphics
Player-Centric Approach
Wide Game Selection
Regulatory Compliance
Wazdan Software Solutions
Integrate Wazdan's innovative and visually appealing casino games seamlessly through API integration with NuxGame, enhancing your online casino with captivating gaming experiences.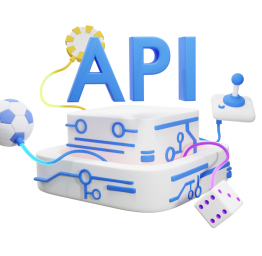 Website API
Spor ve casino içeriğini ölçeklenebilir ve pratik çözümümüz kullanarak web sitenize entegre edin
Daha fazla öğrenin
Anahtar teslim
48 saat içinde tam teşekküllü bir platforma sahip olun - işletmenizi büyütmeye başlamak için anahtar teslimi çözümü benimseyin
Daha fazla öğrenin
Wazdan API Integration
Welcome to Wazdan, a leading game provider specializing in the development of high-quality casino games. Our portfolio includes an extensive selection of video slots, table games, and unique features that guarantee an immersive and thrilling gaming experience. By integrating Wazdan's games through API integration with NuxGame, operators can offer their players an exceptional variety of visually stunning and feature-rich titles.
Innovative Features for Enhanced Gameplay
At Wazdan, we are committed to delivering innovative features that take gameplay to the next level. Our proprietary technologies, such as Volatility Levels™ and Unique Gamble Feature, provide players with enhanced control and excitement. With Volatility Levels™, players can adjust the game's volatility according to their preference, while the Unique Gamble Feature offers a thrilling opportunity to multiply their winnings.
Stunning Graphics and Immersive Visuals
We believe that captivating visuals are essential for an engaging gaming experience. That's why our team of talented designers and developers creates games with high-quality graphics, animations, and visual effects. Each game is meticulously crafted to deliver stunning visuals that transport players to exciting worlds and create a truly immersive atmosphere.
Customizable Gameplay Settings
Wazdan takes a player-centric approach by offering customizable gameplay settings. Players can tailor their gaming experience by adjusting parameters such as game speed, sound effects, and even the size of the game screen. This level of customization ensures that players have full control over their gameplay preferences, resulting in a more enjoyable and personalized experience.
Diverse Game Selection and Special Features
Our game portfolio covers a wide range of themes and genres to cater to diverse player preferences. From classic fruit slots to adventurous journeys and captivating storylines, there's something for every player. Additionally, we incorporate unique special features in our games, such as bonus rounds, free spins, and interactive elements, to provide exciting gameplay and increase winning opportunities.
Regulatory Compliance and Trust
Wazdan holds licenses from reputable regulatory authorities, ensuring compliance with strict standards and regulations. Our commitment to fair play, responsible gaming, and player protection is at the core of everything we do. When integrating Wazdan's games, operators can trust in our commitment to upholding the highest industry standards.