IGB L!ve 2023 is over, and what an incredible event it was! Over 6000 visitors, including the industry's best affiliates, suppliers, and operators, gathered in Amsterdam this year. NuxGame conquered #igblive with groundbreaking results!
Here's a quick recap of our achievements:
▶ Introducing our Crypto Casino Solution! Whether you want to build a new crypto casino or integrate it with existing projects, our solution has got you covered. With support for over 40 cryptocurrencies, swift transactions, customizable features, and an advanced bonus system, you can take your crypto gaming to the next level.
▶ We presented new features that enhance player experiences: Multi-Balance Capability and in-game Currency Converter. Now, players can seamlessly deposit, withdraw, and play in various currencies, making their gaming journey more convenient. They can even enjoy games with the supported currency provided by the game provider, regardless of their account balance currency.
▶ Innovation was at the forefront as we collaborated with industry experts to develop strategies for new market entry, reduce ad-spend, and stay ahead of the competition. We believe in empowering our partners to stand out from the crowd!
▶ We discovered the most advanced betting and game development solutions, enabling our clients to elevate their gaming offerings. With expert insights, we helped turn these solutions into tangible business growth in existing and new markets.
▶ Strategies for player retention took center stage as we shared steps to increase profitability and player engagement. Our goal is to help you build a loyal player base and drive sustainable success.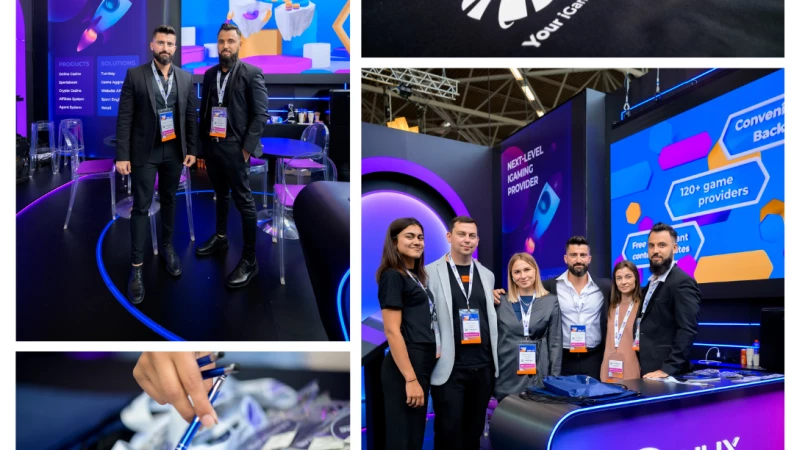 Unlock new verticals and markets to take your business to #Anotherlevel. NuxGame is here to support your growth journey every step of the way!
Our next stop is SBC Summit Barcelona! We can't wait to meet you there. See you very soon!