TrueLab Game Studios

TrueLab Game Studios is a renowned provider of innovative and immersive online casino games. With a passion for creativity and cutting-edge technology, TrueLab offers a diverse portfolio of captivating titles that deliver exciting
gameplay and stunning visuals. By integrating TrueLab's games with NuxGame, operators can enhance their online casinos with top-notch gaming experiences and provide players with a wide range of thrilling options.
About TrueLab Games
Innovative and Engaging Casino Games
Stunning Graphics and Visual Effects
Unique and Rewarding Gameplay Features
Mobile-Friendly for On-the-Go Gaming
Seamless Integration with NuxGame
TrueLab Games Software Solutions
Integrate TrueLab's immersive casino games seamlessly into your platform with NuxGame, providing players with a diverse and engaging gaming experience.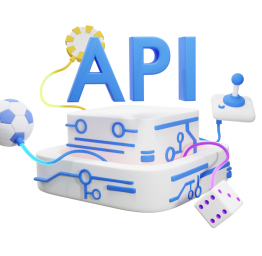 Website API
Integrieren Sie Sport- und Casino-Inhalte in Ihre Website mit unserer skalierbaren und praktischen Lösung
Mehr erfahren
Schlüsselfertige Lösung
Erhalten Sie eine vollwertige Plattform innerhalb von 48 Stunden - nutzen Sie die schlüsselfertige Lösung, um Ihr Geschäft zu erweitern
Mehr erfahren
TrueLab Games API Integration
TrueLab Game Studios is a leading provider of online casino games, known for their commitment to innovation and quality. With a team of experienced professionals, TrueLab combines creativity and cutting-edge technology to develop games that captivate players and push the boundaries of online gaming.
Slot Games
TrueLab offers a wide variety of slot games with captivating themes and unique features. From classic fruit slots to adventure and fantasy-inspired titles, their slot games deliver thrilling gameplay and visually stunning graphics. These games often include innovative mechanics, such as cascading reels, bonus rounds, and free spins, providing players with exciting and rewarding experiences.
Table Games
In addition to their slot games, TrueLab also offers a selection of table games. Players can enjoy classic titles like blackjack and roulette, presented with modern visuals and smooth gameplay. TrueLab's table games provide an authentic casino experience, with realistic graphics and intuitive controls.
Crypto Games
TrueLab is at the forefront of cryptocurrency gaming, offering a range of games that cater to the growing crypto community. These games leverage blockchain technology to provide transparency and fairness, appealing to players who prefer using cryptocurrencies for their online gaming activities.