AllWaySpin Gaming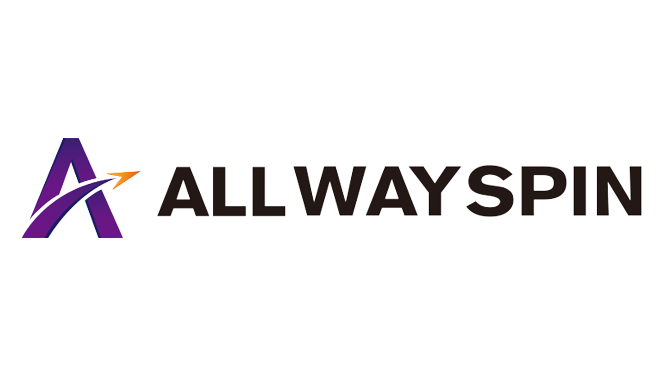 Allwayspin stands out as one company that puts out the best quality of games. This software provider joined the industry in 2019, and they have distinguished themselve as one brand that can satisfy casino players' appetites. Allwayspin makes games such as video slots, card games,
and roulettes. Nuxgame has a plan to help casino businesses who want to update their games lobby through our Allwayspin integration. It's a simple and efficient process that will transform online casinos just with the introduction of fresh and amazing games from Allwayspin.
AllWaySpin Advantages
All games are mobile compatible
HTML games with sharp graphics and engaging interface
Over 60+ games in the market
High RTPs games with plenty of bonuses
AllWaySpin gaming software in products
Your Allwayspin integration will be handled in the most professional way possible, thanks to these products that we use in doing the work. Check them out.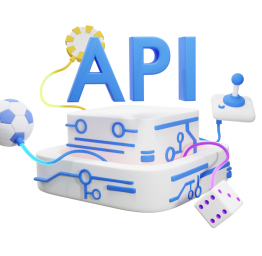 Website API
Spor ve casino içeriğini ölçeklenebilir ve pratik çözümümüz kullanarak web sitenize entegre edin
Daha fazla öğrenin
Anahtar teslim
48 saat içinde tam teşekküllü bir platforma sahip olun - işletmenizi büyütmeye başlamak için anahtar teslimi çözümü benimseyin
Daha fazla öğrenin
Allwayspin casino API integration
Speaking of integration, did you know that with just a one-time API integration, you can have all of Allwayspin products in your game lobby? That's right. API integration saves you all the stress and money of trying to acquire the rights to the provider's games. For any Allwayspin casino you see out there, this is the method they have used to feature the provider's games. API integration has a couple of advantages that make it a preferable option.
One, it's not as expensive as a single game integration. Consider API integration as the best choice to make if you are trying to manage your budget.
Secondly, it exposes your casino business to the already existing markets where the provider is known. This is like a cheat code to have access to a crowd of new players who will use your casino services just because you have the products of Allwayspin.
Allwayspin games
Allwayspin is the proud creator of some of the hottest games making waves in the industry right now. Allwayspin games are an absolute delight for players. This provider makes quality games with great storylines, and concepts, and draws inspiration from several places. These games are also rich in rewards. Allwayspin games have high RTPS, with medium to high volatilities, and other amazing qualities. Even better, these games were created with HTML5 technology. This technology gives the best rendering to games whether they are played on mobile devices or personal computers.
Here are some examples from Allwayspin's portfolio of games
Samurai
Samurai is a video slot game that has a female samurai as the main symbol hence the name. It's an Asian-theme game with an Anime look. It has 5 reels and 4 lines. This slot feature in-game bonuses like buy feature, free spins, Respins, wild and scatter symbols. The game has an RTP of 95.35%, with a low-medium volatility. Players can amass a maximum win of up to 2048x their bets on the game. This slot machine has 1024 bet ways or win ways. Samurai has a hit frequency of 49.43%. The minimum on the game is $0.005, while the maximum is 100. Samurai can be played on your mobile phone because it's a HTML5 game.
Joker
Joker takes on the theme of the popular movie character, the joker. It's a 3x3 slot machine with 27 bet ways. This game has medium volatility and a hit frequency of 21.38%. Players can win up to 810x of their bets when playing this game. It has an RTP of 95.23%. The maximum win on this game is $50 while the minimum is $50. Joker is an HTML5 game so it can be played seamlessly on mobile devices as well as personal computers. Joker has a fantastic interface with colorful graphics, great sounds, and good pay table. Lastly, it has in-game features like free spins, free games, etc.
Voodoll
Voodoll is an eerie video slot machine game that features voodoo dolls as the main game symbol. It's a magic-themed game so prepared to be plunged into the magical world of strange dolls. It features symbols like scatters, cascading wins, free spins, cluster pays, multiplier, etc. Players can win up to 5000x of their bets on this game. The minimum bet Voodoo doll is $0.5 while the maximum is $50. Voodoll can be played on mobile devices. It has a rather scary interface but with quality graphics.
Phoenix rise
The legend of the Phoenix is one theme that has always been explored in the slot machine world. This game is one of such products. It's an amazing video slot game with a 5x4 arrangement with 1024 pay lines. This game features scatter symbols, the buy feature, stack, wild symbols, free games, etc. This game has an RTP of 96.78% with a hit frequency of 17.39, and it has medium volatility. Phoenix Rise can be played on mobile devices as well as personal computers because it's an HTML5 game. The minimum bet allowed on this game is $0.5 while the maximum is $100. Lastly, players can win as much as 2000x their wagers in the game.
AllWaySpin Mobile gaming
Mobile games are not just the future of gaming. They are the present. In years to come, it will only get better. The demand for mobile-compatible games has increased tremendously in the past few years. According to reputable game agency, the demand rose by 45% in 2020. More players are turning to their mobile devices to enjoy uninterrupted game session even as they go about their daily activities. All of the metrics are what informs software developers like Allwayspin to make mobile compatible. And they did! Allwayspin games were made with HTML5. Thanks to this technology, the game experience has also increased in quality, with respect to graphics, gameplay, sounds, etc. The online casinos are the one that benefits more from this shift to mobile gaming especially those that have mobile applications.
Ready to start?
At this juncture, we trust you have been informed about Allwayspin's quality games. We can begin the talks for your Allwayspin integration. All you have to do is fill out the form below.