BetGames

BetGames is a prominent games development brand known for its clean, high definition and engaging live betting offers. The company was founded in 2012, the same year it launched its first game called bet games lucky 7. Ten years down the line, BetGames TV has been nominated for several top industry awards and has even won some. During these same years, BetGames has expanded into different markets and is licensed in different
jurisdictions including Malta, Italy, Lithuania, the UK, Bulgaria, South Africa, Estonia, Latvia, etc. That said, BetGames is licensed by the UKGC and MGA. Some of BetGames' products include Wheel of Fortune, Andar Bahar, Dice Duel, Lucky 5, Lucky 6, Lucky 7, speedy 7, 6+ poker, war of bets, bets on poker, bet on Baccarat, etc. Ready to know how a BetGames integration can be a game changer for your casino business? Read on.
About BetGames
Distinctive game offerings
License by the UKGC, recognized by the MGA
Available in several regulated markets
Games have outstanding graphics, perfect sounds, and seamless game speed
BetGames Software Solutions
Here are NuxGame's software solutions, the very tools we use to bring BetGames casino to our customers.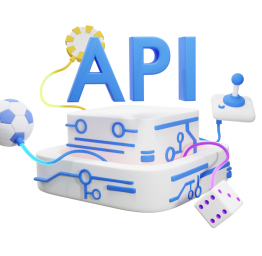 Website API
Spor ve casino içeriğini ölçeklenebilir ve pratik çözümümüz kullanarak web sitenize entegre edin
Daha fazla öğrenin
Anahtar teslim
48 saat içinde tam teşekküllü bir platforma sahip olun - işletmenizi büyütmeye başlamak için anahtar teslimi çözümü benimseyin
Daha fazla öğrenin
BetGames API Integration
BetGames products give credence to the presence of an ingenious team of professionals and creatives who handle game development in the company. The brand's offering is unique, a shift from the regular sportsbook or stand-alone live casino services. BetGames' product marries these two together in an attractive way. The most interesting thing about all of this is that you can have these BetGames products on your platform. BetGames casinos are attracting hordes of punters who want to have a feel of BetGames' creative products.
We can help you run casino games integration and deliver an excellent bet casino software. Read on to find out how we can work together.
BetGames Demo and Products
One of the things that distinguish BetGames products is first, the aesthetics. BetGames live dealer casino is shot in a lit room, with superb visuals and audible audio. These qualities are pulling at first sight. Furthermore, the gameplay experience is terrific. If you are familiar with live casino games, the human interaction is what makes live dealers very enjoyable. Although the current number of games at BetGames is few, the brand has provided varieties. BetGames products are tested and trusted. All results are real with nothing altered. To further complement its offerings, BetGames recently introduced Twain sports. Twain sports is bringing in live sports betting from various kinds of sports, leagues, etc.
Let's get into games properly.
Wheel of Fortune
The Wheel of Fortune is a live game broadcasted from BetGames studio. The wheel has cones with 19 several outcomes per spin. The Wheel offers the biggest payout number between the range of 2, 6, and 18.
Dice duel
Dice Duel is another easy game to play. It involves the dealer throwing a pair of dice and gamers have to bet on the outcome of the throw. Bets can be made on the number that appears, colors, odd/even numbers, and lots more others.
Andar Bahar
Andar Bahar is a classic traditional Indian card game. It's easy to learn. Here is how the game works if perhaps you are reading about it for the first time. The dealer begins the session by drawing a card. This card becomes the joker. Then, the player places their bets by wagering if the card will land on the Bahar or Andar in subsequent draws.
Lucky 5, Lucky 6, and Lucky 7
The lucky game series is a live 'lucky numbers' draws game with several results. In Lucky 5, the player has to choose from a group of numbers between 1 and 36. Bets can be placed on the color of the number balls, a total of the draws, odds/even number, etc
In betgames lucky 6, you are only allowed to choose numbers between 0-9.
In Lucky 7, players can only choose numbers between 1 - 42.
6+ Poker, Bet on Poker
This 6+ poker is a variation of the popular Poker Texas 'Hold Em'. In the game, 2 through 5 cards are removed from the deck, while the rest are used in the game.
Bet on Poker is a live dealer poker experience that enhances that's enjoyable and provides winning opportunities from low odds to high. This game is a 6 handed variation of the famous Texas Hold'Em Poker.
Speedy 7
Speedy 7 is another live broadcast card game, where players get to predict whether the card that will be drawn will be black or red. The draw continues for the next seven rounds, hence the name Speedy 7.
War of Bets
War of Bets is an amazing, simple card game. During the game, the banker and the player each get a card. Whoever gets the highest value of the card becomes the winning hand. Players can make bets on outcomes such as the value of the cards, the suit, etc.
Bet on Baccarat
This game brings the Punto Banco baccarat to life in a live broadcast game. The format of this game is in line with the Baccarat rules. Both bankers and players are seeking to clinch a total of nine with their card combos. The dealer or player with the highest card sums wins the round.
Twain Sports
Twain Sport is a fresh product that was born out of a partnership between BetGames and the Hybrid Sports League (HSL). It offers premium live sports betting content for sports bettors.
Twain Sport will be launching with the T-Basket tournament. During the tournament, players can have the chance to bet on games from over 6,500 matches in a month, with a new game coming up every 3 minutes. This is quite thrilling.