Highlight Games

Highlight Games came into the online gaming scene with an unusual approach. Their strategy was to offer betting options for different sports games using footage extracted from past, actual sports events. Their products are supported by mobile and computer systems, so players can access them at any time. The company was founded in 2014 and has over the years, improved its products and services to better serve
operators and players. Highlight Games products include Instants, Soccerbet, Ice Hockey, and the most recent being NBA Games. As an expert iGaming software provider, we are convinced that Highlight Game offerings are unique and would attract a complementary set of punters. So, a Highlight Games integration would be a great option for operators who want to have diversified content on their platform.
About Highlight Games
MGA and UKGC approved
Available in major markets including New Jersey, UK, Greece, Turkey, Colombia, Mexico, and the Philippines
Games are accessible on smartphones and computer
Good payouts percentage
Highlight Games Software Solutions
Integrate Highlight Games casino software into your platform today. These are the solutions we use at NuxGame to make it happen.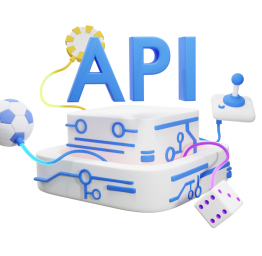 Website API
Spor ve casino içeriğini ölçeklenebilir ve pratik çözümümüz kullanarak web sitenize entegre edin
Daha fazla öğrenin
Anahtar teslim
48 saat içinde tam teşekküllü bir platforma sahip olun - işletmenizi büyütmeye başlamak için anahtar teslimi çözümü benimseyin
Daha fazla öğrenin
Highlight Games API Integration
There are a few ways to become a part of the Highlight Games chain of partners and have their content in your casino. One effective form for online casinos is to employ the provider's API. Aside from that, Highlight Games also permits the Content Delivery Network for retail businesses to get their games products. That said, at NuxGame, we provide one of the fastest project turnarounds for all kinds of casino engine integration.
Highlight Games
This provider has carved a niche for itself with its unique approach to creating casino entertainment.
Highlight Games video content plays perfectly, and they are free from blur or glitches that may be synonymous with old videos. The sports clips used in all the game types are real, exclusive random footage; they are not manipulated. So your users can trust the results of their bets on those games. Highlight Games products have credible payout percentages and other extra benefits like game bonuses, extra odds, etc.
Soccernet
Soccer, as some call it, is the most popular sport in the world. For so many reasons, soccer thrills fans in very exciting ways. Your users can get the same suspense and adrenaline rush when they bet on clips from past matches from some of the best leagues in the world.
Basketball
Basketball is a game that is equally enjoyed by a lot of fans, and it's also one of the most-watched types of sports in the world. Highlight Games have curated clips from some of the NBA's greatest matches and condensed them into this game category.
Ice Hockey
Ice Hockey is an internationally acclaimed sport, and it's safe to say this sport doesn't appeal to everybody. Nevertheless, it's packed full of fun and entertainment. Highlight Games has taken footage of some epic international Ice Hockey matches and brought them into the online gaming scene. There is never a boring time in this Ice Hockey game.
Instants
The Instants are a bunch of virtually simulated matches featuring Ice Hockey and soccer. You make the settings, place the bets, and hit play. On the instants, punters get to choose real teams with actual players to get a win. It's important to note Highlight Games allows operators to choose from a range of payouts for all their offerings, and it's mostly between 85% - 90%.