Onlyplay

Partner with Onlyplay to enhance your iGaming platform. With their innovative solutions, engaging games, and player-centric approach, Onlyplay offers exceptional offerings. Integrate Onlyplay's portfolio seamlessly
through API integration with NuxGame and provide your players with immersive slots, unique gameplay features, and an outstanding gaming experience that will keep them entertained and coming back for more.
About Onlyplay
Innovative Solutions
Engaging Games
Unique Gameplay
Features Player-Centric
Approach Seamless Integration
Onlyplay
Integrate Onlyplay's cutting-edge games and solutions effortlessly into your iGaming platform through API integration with NuxGame.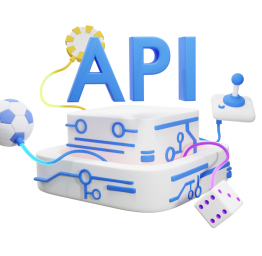 Website API
Spor ve casino içeriğini ölçeklenebilir ve pratik çözümümüz kullanarak web sitenize entegre edin
Daha fazla öğrenin
Anahtar teslim
48 saat içinde tam teşekküllü bir platforma sahip olun - işletmenizi büyütmeye başlamak için anahtar teslimi çözümü benimseyin
Daha fazla öğrenin
Onlyplay API Integration
Onlyplay is a leading provider in the iGaming industry, known for their innovative solutions and engaging games. With a strong focus on delivering exceptional entertainment experiences, Onlyplay offers a diverse portfolio of games that cater to various player preferences. By integrating Onlyplay's solutions through NuxGame's API, operators can elevate their iGaming platforms and provide their players with an unforgettable gaming adventure.
Immersive Slots
Onlyplay's portfolio includes a wide range of immersive slots that captivate players with their stunning graphics, unique themes, and engaging storylines. From ancient civilizations to fantasy realms and futuristic adventures, their slots take players on exciting journeys filled with thrilling gameplay and potential big wins.
Unique Gameplay Features
Onlyplay games are known for their innovative gameplay features that add excitement and enhance player engagement. From interactive bonus rounds and multi-level challenges to unique mechanics and rewarding in-game events, their games offer a dynamic and entertaining experience that keeps players entertained and coming back for more.
Mini-Games and Side Bets
Onlyplay provides a selection of mini-games and side bet options that complement their main slots. These additional features allow players to further enhance their gaming experience and increase their winning potential, providing a diversified and engaging gameplay experience.
Mobile Optimization
Onlyplay understands the importance of mobile gaming. Their games are optimized for seamless play across various mobile devices, ensuring that players can enjoy their favorite titles on smartphones and tablets while on the go. The mobile-optimized experience provides the same level of quality and excitement, delivering a captivating experience across all platforms.
Customization and Branding
Onlyplay offers customization options and branding opportunities for operators who want to create a unique and tailored gaming experience. From customizable game mechanics and visual elements to personalized promotional features, operators can collaborate with Onlyplay to create a branded environment that reflects their vision and enhances player engagement.